Student Credit Cards
These student credit cards will help you build excellent credit early.
It is more important than ever to start building an excellent credit history when you are young. The student credit cards in this section are designed specifically for students with little or no credit history, and many even reward you with the things you love most: cash, travel, entertainment and more!
Remember, the key to building good credit is to use credit responsibly: always pay your credit card bills on time and in full. If you have a limited in-flow of cash, only charge the necessities and what you can afford to pay back right away. The best credit cards for students serve two important purposes: 1.) They teach you or your college student about responsibly using a credit card and 2.) Building credit early.
The good news is that credit cards for college students are available today and don't require an established credit history, making it easier for young adults in college to get approved. Not only that, a number of student credit cards include cash back rewards programs on the stuff students are most likely to buy, plus extended intro periods in which students pay 0% interest.
The credit cards for college students below are proven credit-builders, and give the under-21 crowd a head start on the path towards excellent credit.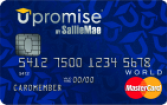 Regular APR
14.24%, 20.24% or 23.24%, based on your credit worthiness. (Variable)
Balance Transfer
0%
Within 45 days of account opening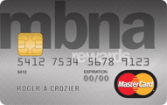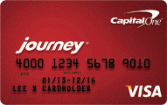 Your credit score is like your credit "GPA". To build good credit, we recommend doing the following: Get some credit, then Pay your bills on time, and finally, Always pay balances in full.
Find the best credit card for you from our partners.
Creditnet 101: Intro to Student Credit Cards
If you're a college student getting ready for the upcoming semester, or you're in search of a student credit card for your son or daughter, consider these student credit card tips before applying online...
Our favorite credit cards for students include incentives for paying your bill back each month on time and in full. (Aside from the obvious incentives, like building your credit and avoiding late fees.) Whether it's cash back rewards or gas rebates, anything free helps when you're in college and there are some excellent cash back student credit cards available.
We also like student credit cards that remind you when you bill is due by texting and emailing bill pay alerts, so there's no danger (or excuse) of "forgetting" to pay your credit card bill. Plus, interactive student credit cards often provide you with access to your credit score, that way you can watch your credit build each month and give students an idea of exactly how to build their credit.
Before applying for a student credit card online, we recommend checking out all the bonus programs available to determine which card offers the most incentives for you or your college student.
Students applying for a credit card should first be aware of APR and interest rates. Here's the just: APR stands for Annual Percentage Rate - this is the interest you'll pay on your card once your intro period expires. Easy enough, right?
Basically, the smaller the APR you pay, the better. However, APR's can fluctuate based on prime rates and credit history. This can get complicated, which is why Creditnet.com always recommends paying your bill on time and in full each month. That way, you'll NEVER pay interest. 0% interest is a simple equation, whether you're a math major or not.
That being said, if you DO plan on carrying a balance then consider the intro period of a student credit card. The longer the intro period, the longer you'll go paying 0% interest. For students, most intro periods last anywhere from 6 to 9 months; just make sure you're aware of when your intro period ends so you're not shocked when you see that dreaded APR tacked on at the end of the month.
Final Exam: Cash Back Rewards
Finally, cash back rewards are yet another perk to consider when applying for a student credit card. If you're a student, odds are you've got A LOT on your mind (Beer, pizza, parties … occasionally homework. WOW do we miss college...), which is why we recommend cash back programs that are simple and don't require you to enroll.
Admittedly, cash back enrollment plans are pretty easy to participate in. (It rarely entails more than a click of the mouse or a text.) However, there are a number of cash back credit cards for students that don't require enrolling in quarterly programs if you're not willing to risk it.
If you're still not sure about sending your son or daughter off to college with a student credit card, consider a secured credit card for students or a prepaid debit card. These cards limit the possibility of your college student falling into debt (in that there is NO danger with those cards). However, the rewards aren't quite the same, and the opportunity to build credit can be limited or non-existent.