0% Interest Credit Cards
Are you unable to reduce credit card debt due to high-interest charges? If so, our recommended 0% interest credit cards are designed to help you get out of debt while saving money. Even if the no interest promotion only lasts for a short period of time, you might still be able to save hundreds in interest charges while substantially reducing your total debt.
Don't have any high-interest balances to pay off because you're already living debt free? Great, that's just what we like to see! But that doesn't mean you can't take advantage of all the benefits a no interest credit card has to offer. Compare only the best 0% APR credit cards below, read our expert reviews and apply for yours today.
Regular APR
14.99%, 19.99% or 24.99% Variable
Balance Transfer
0% introductory APR for 15 months on Balance Transfers.
0%
Within 45 days of account opening
Barclaycard CashForward™ World MasterCard® Highlights
Get a $100 cash rewards bonus after you spend $500 in purchases in the first 90 days after account opening
Earn unlimited 1.5% cash rewards on every purchase
Every time you redeem, get a 5% cash rewards redemption bonus to use toward your next redemption
Regular APR
16.24% or 20.24% or 23.24% Variable
Balance Transfer
0%
within 45 days of account opening
Barclaycard Arrival Plus™ World Elite MasterCard® Highlights
Earn 50,000 bonus miles after you spend $3,000 on purchases in the first 90 days — that's enough to redeem for a $500 travel statement credit
Earn 2X miles on all purchases
Redeem for travel or cash back statement credits, gift cards and merchandise. Redemption values vary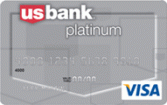 Regular APR
10.24% - 21.24% (Variable)
Balance Transfer
0%
30 days
How is your payment applied if purchases and balance transfers are subject to different interest rates? Thanks to the CARD Act, any amount paid above the minimum balance due will be applied to the balance with the highest interest rate first, allowing you to pay down balances faster.
Find the best credit card for you from our partners.
0% Interest Credit Cards
Have you noticed that you're paying back more in interest every month than you are your ACTUAL credit card debt? Well, the good news is there's a pretty easy way out of this vicious cycle - 0% interest credit cards.
0% interest credit cards generally offer an intro period of 0% APR anywhere from 3 to 18 months. If you want to eliminate interest fees (which, obviously, you do) for a given period of time, we recommend signing up for the 0% interest card that works best your you, then transferring your debt from your current credit card to your new, 0% interest credit card.
You will have to pay a small balance transfer fee - generally 3 percent of the total balance you're transferring - but you'll immediately begin chipping away at your debt without paying ANY interest.  So to recap, apply securely online via Creditnet.com, get approved, pay the small transfer fee to move your debt over to your new credit card with no interest, and then begin chipping away at your debt within your new card's given intro period. It's that easy!