Credit Cards for Good Credit
Consider good credit credit cards your reward for having just that – good credit! There are all kinds of perks to having a strong credit score - which is generally considered a credit score of 700 or better – including lower APR's, better cash rewards programs and higher credit limits. (Not to mention peace of mind.)
Credit cards for people with good credit include some of the best options available on the market. Below are some of the very best credit cards for good credit consumers. There's no filler below - just the best possible options for consumers that have earned the right to the top credit card deals on the market today!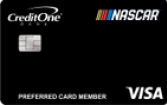 Regular APR
17.99% to 23.99% Variable APR depending upon credit worthiness.
Find the best credit card for you from our partners.
Good Credit Credit Cards - Your Reward for Responsible Spending
Credit cards for people with good credit include some of the lowest APR's you'll find, plus you can take advantage of extended 0% interest intro periods that last upwards of 12-18 months. So, if you plan on carrying any type of balance, take comfort in knowing that it could take quite a while before you start paying interest fees.
If you're currently carrying a balance and are tired of paying more back in interest than you are your actual debt, we might also recommend transferring your debt to a balance transfer credit card with an extended 0% APR intro period and a low balance transfer fee. That way, you can stop paying interest for anywhere from 6 to 18 months, and with your good credit score you're more likely to be approved for the very best cards on the market.
Great Cash Back Rewards
While many credit cards for good credit keep their offers simple with low APR's and no annual fees, there are also cards that offer cash back rewards, too. Good credit credit cards feature the most rewarding cash back programs. Just make sure you're aware of whether or not you're required to enroll in quarterly cash back bonus programs for the most cash back possible.
Quarterly cash back bonus programs include extra cash back on specific items that rotate every three months or so. While you often have to enroll in these programs, enrolling is simple and generally includes the click of a mouse and, well, that's it. Plus, credit card companies like Discover® partner with participating online retailers for even more discounts when you shop online. (Find out more about the best credit card signup bonus offers available today!)
Once again it literally pays to have good credit, even when you're on the road! Speaking of…
Travel Credit Cards for Good Credit
If you're on the road a lot and you have solid credit, we would absolutely recommend a card that can help you earn airline miles, hotel discounts or both.
Quite often, travel credit cards for good credit will offer you an incentive to spend a set amount over your first few months as a cardholder. If you hit this incentive, you could earn several thousand "bonus miles". While there's certainly some savings to be had here, we should warn that these incentives can be high and the bonus miles you're rewarded are not "actual" miles but rather bonus points equivalent to a given amount of travel cash.
One more thing we look for in a good travel credit card are annual fees. Generally, travel credit cards with an annual fee actually offer more lucrative cash back rewards; consider the annual fee your payment to enroll in these great programs. Then again, if you're strongly against paying annual fees, there are some great rewards programs on the good credit travel rewards cards with no annual fees in the compare table above.
Think your credit's even better than "good"? Take a look at our list of excellent credit credit cards to see if you're a match for some of the best credit cards available on the market today.