Canadian Credit Cards
Enjoy all the perks of Canadian rewards credit cards.
Canadian credit cards are a must if you're living in the Great White North. The best Canadian credit cards offer rewards and lots of options, even for those with less-than-perfect credit. These cards are offered by trusted banks such as MBNA and Capital One.
Find the best credit card for you.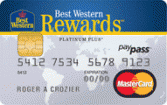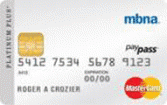 Intro APR
0 billing periods
Your Average Savings

Year One
Year Two
Year Three
Total
Interest Savings on Balance Transfers
$900.00
$0.45
$0.45
$900.90
Interest Savings on Balance for New Purchases
$0.60
$0.60
$0.60
$1.80
* For Interest Savings on Balance Carried on New Purchases calculations, we use the amount you input in your "My Credit Card Profile". Please note that as of February 2010, the CARD Act requires credit card companies to use customer credit card payments to pay off the highest APR portion of their balance first, which is more favorable for the customer.
Balance Transfer Cost
-$45.00
-$0.00
-$0.00
-$45.00
* For Balance Transfer Cost calculations, we take the specific balance transfer fee associated with a card to determine the cost. Once this balance transfer cost is calculated, we deduct this value from the total savings amount. Please note that we only factor in this cost if a user intends to transfer a balance, as determined by selecting "Yes" under "I want to carry a balance" in your "My Credit Card Profile".
Annual Fee
-$0.00
-$0.00
-$0.00
-$0.00
* Annual fee costs are only deducted from your total savings when a card includes an annual fee. Credit cards that waive the annual fee for the first year have also been accounted for in our calculations.
Totals
$855.60
$1.05
$1.05
$857.70
* Credit card savings displayed are based on estimates as calculated by Creditnet.com, are not endorsed by any credit card issuer, and are for comparison purposes only. Savings vary based upon individual factors such as spending & payment habits and how long you expect to maintain the card.
Canadian Credit Cards
Canadian credit cards are tailored to our neighbors in the north. Canadian credit cards include the same benefits and rewards we love in the States, and issuers like MBNA and American Express are two of the biggest credit card companies in Canada.
So, what are the benefits of carrying a Canadian credit card in your wallet? For starters...
Intro Periods: Canadian credit cards with excellent intro periods are our favorites. The lower in the Intro APR (ideally, 0% for some extended period of time), the better. We also like cash back Canadian credit cards that provide sign-up bonuses in your first several months as a cardholder. Cash back and 0% interest? The perfect way to welcome you to the Canadian credit card family.
High Limit Credit Cards: You can keep your credit life simple by using one high limit Canadian credit card. Forget splitting costs amongst credit cards, and stress a little less when it comes to staying under the recommended 30% credit usage with a high limit credit card.
No Annual Fee: When you pay the balance back on your Canadian credit card each month, no annual fee credit cards are essentially FREE to carry in your wallet. No interest, no fees, just credit; these are our favorite Canadian credit cards to carry.
Use the compare table above to choose the best Canadian credit card for your wallet today!