Canadian Credit Cards
Enjoy all the perks of Canadian rewards credit cards.
Canadian credit cards are a must if you're living in the Great White North. The best Canadian credit cards offer rewards and lots of options, even for those with less-than-perfect credit. These cards are offered by trusted banks such as MBNA.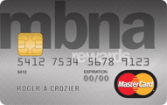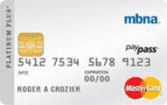 Intro APR
0 billing periods
Balance Transfer
0%
Within 10 mo. of opening acct
Find the best credit card for you from our partners.
Canadian Credit Cards
Canadian credit cards are tailored to our neighbors in the north. Canadian credit cards include the same benefits and rewards we love in the States, and issuers like MBNA and American Express are two of the biggest credit card companies in Canada.  So, what are the benefits of carrying a Canadian credit card in your wallet? For starters...
Intro Periods: Canadian credit cards with excellent intro periods are our favorites. The lower in the Intro APR (ideally, 0% for some extended period of time), the better. We also like cash back Canadian credit cards that provide sign-up bonuses in your first several months as a cardholder. Cash back and 0% interest? The perfect way to welcome you to the Canadian credit card family.
High Limit Credit Cards: You can keep your credit life simple by using one high limit Canadian credit card. Forget splitting costs amongst credit cards, and stress a little less when it comes to staying under the recommended 30% credit usage with a high limit credit card.
No Annual Fee: When you pay the balance back on your Canadian credit card each month, no annual fee credit cards are essentially FREE to carry in your wallet. No interest, no fees, just credit; these are our favorite Canadian credit cards to carry.
Use the compare table above to choose the best Canadian credit card for your wallet today!