Balance Transfer Credit Cards
Transfer credit card balances onto one card and simplify your debt today.
What can balance transfer credit cards do for you? Save big bucks on interest. A new credit card, balance transfer, and lower payments can all be yours with any of these recommended credit cards. Simplify your life by consolidating all your credit card debt onto one card. Some of these balance transfer credit cards even offer rewards programs, offering cash back, miles and/or points for all purchases charged to the credit card. Better yet: many 0% interest credit cards have an introductory period on all funds transferred!
When considering a credit card for balance transfers, make sure to note the length of the intro period you're signing up for. And furthermore, how long you have after becoming a cardholder to transfer your debt at the lowest possible rate.
0% Balance Transfer Offer for 2015: Discover it - 18 Month Balance Transfer
Intro periods on balance transfer credit cards last anywhere from 3 to 18 months depending on the credit card. Why are they so important? Well, the intro period is the period in which you'll enjoy 0% APR, making it the time in which you'll be paying your credit card debt back directly without interest. This is the most important time to chip away at your credit debt, which is why we recommend taking full advantage of your credit card's intro period.
We've listed good balance transfer credit card offers from our partners below - apply today and get the ball rolling on paying down your debt to zero, interest-free!
Find the best credit card for you from our partners.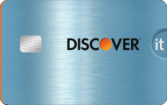 Regular APR
10.99% - 22.99% Variable*
Balance Transfer
0%
See Terms
Regular APR
10.99% - 22.99% Variable*
Balance Transfer
0%
See Terms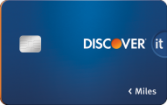 Regular APR
10.99% - 22.99% Variable*
Balance Transfer
10.99%
See Terms
Discover it® Miles - Double Miles your first year Highlights
Exclusive Double Miles Offer: At the end of your first year—when other Miles cards charge an annual fee—Discover doubles all the Miles you've earned.*
No annual fee & unlimited 1.5x Miles on every dollar you spend on purchases. 0% intro APR on purchases for 12 months—then a variable purchase APR applies, currently 10.99% - 22.99%.
100 Miles = $1 value. Redeem Miles in any amount toward travel purchases on your statement. Or get cash as a direct deposit to your bank account.*
Read the terms and conditions of a credit card if you want to take advantage of the promotional 0% introductory rate on balance transfers. Sometimes these transfers need to be initiated on your card application, within a certain number of days (i.e. 30 days), or by the end of the 0% promotional period (i.e. 12 months).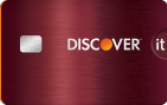 Regular APR
10.99% - 22.99% Variable*
Balance Transfer
0%
See Terms
Discover it® - Double Cash Back your first year Highlights
0% intro APR on purchases & balance transfers for 12 months-then a variable purchase APR applies, currently 10.99% - 22.99%. A 3% fee applies to each transferred balance.
Exclusive offer: Double all the cash back you've earned at the end of your 1st year-automatically.*
5% cash back in categories that change each quarter like gas, restaurants and more-up to the quarterly maximum when you sign up.* 1% cash back on all other purchases.
Balance Transfer Credit Cards - Why They're Helpful
What is a balance transfer credit card? The short answer: A credit card that allows you to transfer your credit card debt to a new credit card, ideally one with a small transfer fee and an extended 0% interest intro period.
OK, so what does that mean for you? Once you apply online and are approved for one of our recommended balance transfer cards above, you'll begin paying back your debt directly without interest. As long as you make monthly payments on time, you'll remain enrolled in the intro program for the full period, giving you the maximum amount of time to pay back your credit card debt interest free.
Here are some things to know about balance transfer credit cards on the market today...
Generally, balance transfer fees are small. Consider it a "payment" for eliminating interest for a specific amount of time. Our recommended balance transfer fee card - the Citi Simplicity® Card - includes a 3% transfer fee. So, you'll be obligated to pay 3% of whatever balance you're transferring over; in our opinion that's a small price to pay to temporarily eliminate interest.
Intro Periods on Balance Transfer Credit Cards
We recommend applying for balance transfer credit cards with the longest intro period available, especially if your debt is larger and might take longer to pay off. Credit card intro periods that last 15 - 18 months are most recommended by Credinet.com because they limit the urgency of paying back your debt. The longer you're able to take advantage of 0% interest rates, the fewer sacrifices you'll need to make when it comes to making monthly payments. (And thus the more likely you are to be able to make on-time payments, even at the minimum.)
Check out a full list of 0% interest credit cards on Creditnet.com to easily compare balance transfer fees and intro periods.