Creditnet.com in the News

For over 20 years, Creditnet has provided a free resource for consumers to receive answers and advice for building, rebuilding, or repairing credit.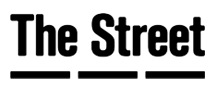 Joshua Heckathorn, President of Creditnet.com, explains who mortgage insurance is really protecting in this TheStreet article about Private Mortgage Insurance by Brian O'Connell.

Lauren Keys at CardRates covers CreditNet's Credit Talk Forum and how it has been a conduit for financial communications between individuals with credit concerns since 1995.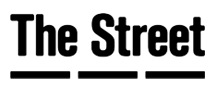 As a special guest contributor on TheStreet.com, Joshua Heckathorn explains why balance transfer checks, although convenient, aren't financially the best choice.

Joshua Heckathorn, as a special guest on The Willis Report (Fox Business), talks about the best credit cards for college students and how parents/grandparents can help their children build credit from a young age.

Like it or not, credit scores are a big deal, so why not teach your kids how to embrace them instead of ignore them? Follow these tips and your children should find themselves on financially sure feet relative to peers by the time they reach college.
Creditnet.com's President and CEO is quoted in this Reuters article on reward aggregator sites.

Even if you pay your credit card in full and on time every month, you still may be surprised to find additional fees on your statement. Creditnet.com contributes to MainStreet.com with an article about 5 credit card fees that may catch you off guard.

Creditnet.com gives tips for retirees on how to best use credit cards in retirement, published exclusively at The Christian Science Monitor.

As loyalty rewards points reach new levels, so do the possibilities. Creditnet.com gives advice to consumers on how to choose the most rewarding travel rewards card.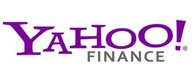 Hedging your frequent flier miles (March 2012)

MSN Money mentions Creditnet.com's blog, Credit¢ents, in its article about the types of cards and benefits the wealthy receive, often at a hefty annual fee.