MasterCard Credit Cards

   MasterCard credit cards offer fantastic perks.
Sign up for a MasterCard today and start enjoying the great benefits of low interest rates, stellar customer service, and valuable rewards. MasterCard has long been one of the world's most popular brands of credit cards, and it has earned a very strong reputation amongst consumers.
Starting a MasterCard credit account can be an excellent choice for those with all levels of credit.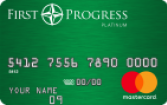 Reports to Major Credit Bureaus?
Yes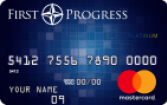 Reports to Major Credit Bureaus?
Yes
First Progress Platinum Prestige Mastercard® Secured Credit Card Highlights
Receive Your Card More Quickly with New Expedited Processing Option
No Credit History or Minimum Credit Score Required for Approval
Quick and Complete Online Application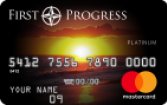 Reports to Major Credit Bureaus?
Yes
Find the best credit card for you from our partners.
MasterCard® Credit Cards
MasterCard credit cards are regarded as some of the best in the business. With their outstanding rewards programs and excellent interest rates, it's no wonder why MasterCard (along with Visa) is one of the most accepted credit card companies worldwide.
Here's why you should keep a MasterCard in your wallet.
Browse through our most recommended MasterCard credit cards above, or take to the Creditnet forum for user recommendations on the best available MasterCard cards today.