The Continental Finance MasterCard Credit Card offer is currently not available from Creditnet.com
However the below card(s) are recommended by Creditnet as a great alternative to the Continental Finance MasterCard Credit Card: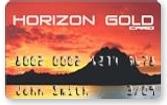 Reports to Major Credit Bureaus?
Yes
Regular APR
18.15% -24.15% (Variable)*
Credit One Bank® Cash Back Rewards Highlights
See if you're Pre-Qualified without harming your credit score. In less than 60 seconds, find the card that's right for you.
This fully unsecured credit card with no deposit requirement can be helpful in growing or building credit. Your account will be reported monthly to all three major credit bureaus.
Earn unlimited 1% cash back on gas and grocery purchases. Terms apply.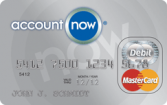 Reports to Major Credit Bureaus?
No
Even if you have horrible credit, it's never too late to get your credit back on track. The credit card offers on our "Bad Credit" page, both secured and unsecured, will help you rebuild your credit as long as you maintain all balances below your credit limits and make your monthly payments on time. It's as simple as that. Live within your means, use credit sparingly, pay your credit card bills on time, and your credit scores will continue to improve.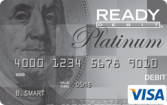 Reports to Major Credit Bureaus?
No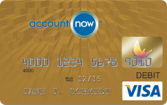 Reports to Major Credit Bureaus?
No
Continental Finance MasterCard Credit Card
Have you been turned down for credit lately? Continental Finance is willing to give you a second chance. Check out these Continental Finance card features:
Application results in seconds
Reporting to major credit bureaus monthly
Semi-annual credit limit increases*
Along with all these features, the Continental Finance MasterCard also provides online managment tools so you can easily manage all your finances. Apply today for the Continental Finance MasterCard and carry a card that is accepted at millions of locations worldwide. See website for other fees, rates, and terms and conditions.