The American Express® Prepaid Card offer is currently not available from Creditnet.com
However the below card(s) are recommended by Creditnet as a great alternative to the American Express® Prepaid Card: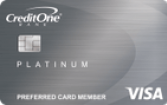 Ongoing APR
17.99% to 23.99% Variable
Reports to Major Credit Bureaus?
Yes
Credit One Bank® Unsecured Visa® for Rebuilding Credit Highlights
See if you Pre-Qualify without harming your credit score. Find the card that's right for you in less than 60 seconds.
CreditOneBank.com and the Credit One Bank mobile app makes it easy to access and manage all your account information and make payments whether you're at home or on-the-go.
Know you're protected from unauthorized charges with Zero Fraud Liability-included with every Credit One Bank account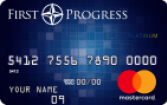 Reports to Major Credit Bureaus?
Yes
First Progress Platinum Prestige Mastercard® Secured Credit Card Highlights
Invest your tax refund to improve your credit by making the refundable deposit for your new secured card today
Receive Your Card More Quickly with New Expedited Processing Option
No Credit History or Minimum Credit Score Required for Approval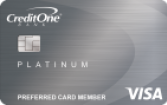 Ongoing APR
17.99% to 23.99% Variable
Reports to Major Credit Bureaus?
Yes
Credit One Bank® Visa® Credit Card Highlights
Find the card that's right for you without affecting your credit score.
Show off your personality by selecting from a variety of card designs, a fee may apply.
Get 1% cash back rewards on eligible purchases including gas, groceries, and services such as mobile phone, internet, cable and satellite TV, terms apply.
Some prepaid cards carry monthly maintenance fees that can reduce your card balance. Check your balance often to ensure you have enough funds to use for purchases and to cover any reoccuring fees.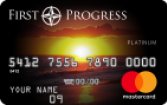 Reports to Major Credit Bureaus?
Yes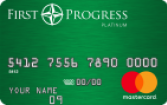 Reports to Major Credit Bureaus?
Yes
American Express® Prepaid Card
American Express® has added a "fewer fees" prepaid card to its popular suite of cards. In fact, the only fee this card charges is an ATM fee of $2. You may not even need to pay this fee if you only withdraw once a month—you get one free ATM withdrawal every month (up to $400 at a time). Here are the fees you won't be paying with this card:
No activation fees
No load fees
No monthly fees
No annual fees
No purchases fees
No overdraft fees
No inactivity fees
No foreign transaction fees
Loading funds is easy. Just enter your account info online to load/reload whenever you want for free. You can also load up to $5,000 from your paycheck each month via direct deposit. Or purchase a MoneyPak® at a local retailer like Walmart, CVS, 7-11, and Walgreens. For a limited time, American Express® will refund you the cost of your first MoneyPak®!
And as a card-carrying member, you'll enjoy the many benefits that make American Express® so popular with its cardholders:
Great customer service: They've won awards because they're so good!
Purchase protection: If an eligible item purchased with this card is accidentally damaged or stolen within 90 days of purchase, American Express® will reimburse you in full.
Fraud protection: If your card is lost or stolen, you won't be held responsible for any fraudulent activity. American Express® will actually replace the stolen funds.
Roadside assistance: Car trouble? Just call the number on the back of your card and help will be on its way in no time.
Global assist: If you find yourself needing emergency assistance and are more than 100 miles from home, American Express® can help you find the local help you need wherever you are in the world.
Discounts on travel, entertainment, dining, shopping and more: Merchants we know and love pair up with American Express to offer cardholders great discounts and deals.
You get all these benefits for virtually no fees with the American Express® Prepaid Card. And since you can only spend what's preloaded on the card, there's no risk of overdrafting or ruining your credit.
Have less-than-perfect credit? The American Express® Prepaid Card is a great way for you to start developing good spending and budgeting habits. Regular use of your prepaid card may even earn you an invitation by American Express® to apply for one of their charge cards. Charge cards report your financial activity to credit bureaus, which means your on-time payments and responsible use could help improve your credit standing.