The Milestone® Gold Mastercard® offer is currently not available from Creditnet.com
However the below card(s) are recommended by Creditnet as a great alternative to the Milestone® Gold Mastercard®: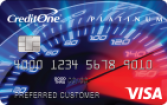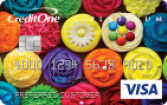 Regular APR
19.74% - 25.74% Variable APR depending upon credit worthiness.
Milestone® Gold Mastercard®
The Milestone Gold Mastercard is a no frills credit card meant for those who are seeking access to credit and have less than perfect credit scores.  Not sure if you can get approved for the card?  Milestone will pre-qualify you with absolutely no impact to your credit scores, and a previous bankruptcy is even OK!  
Don't expect this card to come with a great rewards program and low interest rates though.  That's not what the Milestone Gold Mastercard is about.  This card is meant to be used as a tool in order to prove that you can manage your credit responsibly and improve your credit scores over time.