The Pulaski Bank VISA® Card offer is currently not available from Creditnet.com
However the below card(s) are recommended by Creditnet as a great alternative to the Pulaski Bank VISA® Card: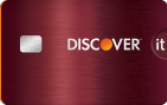 Regular APR
10.99% - 22.99% Variable*
Balance Transfer
0%
See Terms
Discover it® - Double Cash Back your first year Highlights
0% intro APR on purchases & balance transfers for 12 months-then a variable purchase APR applies, currently 10.99% - 22.99%. A 3% fee applies to each transferred balance.
Exclusive offer: Double all the cash back you've earned at the end of your 1st year-automatically.*
5% cash back in categories that change each quarter like gas, restaurants and more-up to the quarterly maximum when you sign up.* 1% cash back on all other purchases.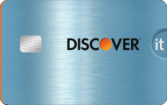 Regular APR
10.99% - 22.99% Variable*
Balance Transfer
0%
See Terms
Credit card companies generally offer their best deals to consumers who have proven they can responsibly handle credit. So if you're a consumer with good credit, you can earn tons of rewards in the form of cash back, miles, or points (that can be redeemed for pretty much anything!) just for doing what you're already doing—staying within your credit limits and paying your bills on time.
Regular APR
10.99% - 22.99% Variable*
Balance Transfer
0%
See Terms
Pulaski Bank VISA® Card
The Pulaski Bank Credit Card is a great card if you are looking for a card with a low fixed rate. This card offers an introductory rate of 0% on balance transfers for 6 months, then defaults to a low 7.99% fixed rate!
To be approved for this card, you must have Excellent Credit and show proof of income (pay stub or tax return will suffice). This card does have an annual fee ($35 for standard, $50 for gold), but the money you save in interest charges can more than offset the annual fee and make this card worthwhile for you. There are no balance transfer or cash advance fees, and Pulaski Bank is still offering an outstanding 25-day grace period.
Don't let another day pass without taking advantage of the low rates of the Pulaski Bank Credit Card! Apply today using a secure, online application.
Pulaski Bank offers MasterCard Gold, Regular MasterCard, and Visa Classic cards.
Purchase rate is a fixed 7.99% annual percentage rate (apr).
Intro balance transfer rate of 0% (apr) for 6 billing periods, ongoing is 7.99%.
Cash rate is 7.99% apr.
No cash advance or balance transfer fees.
25 day grace period.
$29 late and/or over limit fee.
Minimum payment is 2% of outstanding balance, ($10 minimum) plus any amount past due or over limit.
Minimum finance charge of $1.00.