The Visa Black Card offer is currently not available from Creditnet.com
However the below card(s) are recommended by Creditnet as a great alternative to the Visa Black Card:
Regular APR
10.99% - 22.99% Variable*
Balance Transfer
0%
See Terms
Discover it® Highlights
0% intro APR on purchases & balance transfers for 14 months—then a variable purchase APR applies, currently 10.99% - 22.99%. A 3% fee applies to each transferred balance.
Over 7,000 cardmembers rated 4.8 out of 5 stars* and J.D. Power awarded Discover "Highest in Customer Satisfaction with Credit Card Companies. Tied in 2014."+
5% Cashback Bonus for gas and ground transportation on up to $1500 in purchases from Jan. through Mar. 2015 after you sign up for 5% Cashback Bonus. 1% cash back on all other purchases.
Regular APR
10.99% - 22.99% Variable*
Balance Transfer
0%
See Terms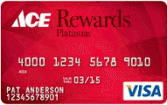 Regular APR
13.99% - 22.99%* (Variable)
Balance Transfer
Ongoing
13.99% - 22.99%* (Variable)
Miles, points, or cash? We often get asked which type of rewards is "best". Our answer is it depends on which you'd enjoy the most (duh!). If you could use the cash in your pocket, then the best type of rewards for you may be cash back. If you need a reason to take a hard-earned vacation, then miles may be your reward of choice. If you'd rather keep your options open, then consider using a card that rewards you in points that can be used to redeem for pretty much anything (including cash and miles, although the redemption values may not be as good as actual cash and miles rewards cards).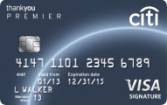 Regular APR
13.99% - 22.99%* (Variable)
Balance Transfer
Ongoing
13.99% - 22.99%* (Variable)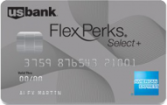 Regular APR
13.99% - 23.99%* (Variable)
Visa Black Card
Introducing the Visa Black Card, a card for those who demand the best in life. You have worked hard to earn a high credit score, and the Visa Black Card rewards you with the highest caliber of personal service. In fact, as a cardholder of the Black Card, you'll be part of an elite group, as this card is limited to only 1% of U.S. residents to ensure each cardmember receives the best quality service.
With the Visa Black Card, you'll finally be able to carry a card that delivers exclusive rewards and benefits to match your luxury lifestyle. Some of the exclusive privileges you'll enjoy as a cardmember are as follows:
Luxury gifts
You deserve the best, and that's why one of the privileges you'll enjoy as a Visa Black Card holder is gifts from some of the world's top brands.
24-hour concierge service
The 24-hour concierge service is at your disposal, waiting to help you plan your dream vacation or make reservations at the best restaurants in town. Take advantage of this service for all your travel, leisure, or personal needs.
Exclusive rewards program
Every dollar you spend on your Visa Black Card earns you 1% cash back or points you can redeem on any airline, any time.
Limited membership
Consider yourself elite, as only 1% of US residents qualify for and carry the Black Card.
Patent pending carbon card
You're sure to get the recognition you deserve when you carry this unique card made of carbon.
Travel Lounge Priority Pass
The Visa Black Card gives you access to the world's largest independent airport VIP lounge program, Priority Pass. Enjoy these lounges in more than 500 airports in over 90 countries around the world.