The Citi Simplicity® Card offer is currently not available from Creditnet.com
However the below card(s) are recommended by Creditnet as a great alternative to the Citi Simplicity® Card: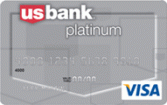 Regular APR
10.24% - 21.24% (Variable)
Balance Transfer
0%
30 days
U.S. Bank Visa® Platinum Card Highlights
0% Intro APR* on purchases and balance transfers for 15 billing cycles. After that, a variable APR currently 10.24%-21.24%
No annual fee*
Online bill pay for a fast and convenient way to pay bills online with your U.S. Bank Visa Platinum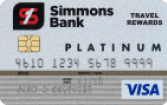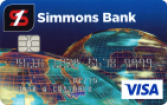 When calculating the cost savings of transferring a balance to a 0% interest credit card, remember to take into account any balance transfer fees you may incur. These fees usually range from 0-5% of the amount you transfer.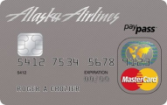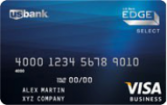 U.S. Bank Business Edge™ Select Rewards Highlights
Earn 10,000 bonus points when you spend $500 in net purchases during the first 90 days after opening your account
Earn 3 points per dollar on net purchases in one category of your choice: Day-to-Day Expenses, Automobile or Travel & Entertainment
Earn 1 point per dollar on all other net purchases
Citi Simplicity® Card
The Citi Simplicity® Card from Citi, a Creditnet.com advertiser, is popular with consumers because it has one of the longest no interest periods on both purchases and balance transfers of all credit cards on the market. The following are just some of the features and benefits offered to cardholders:
0% interest on purchases for 18 months. Any purchase you make on your card from the date you open your account for 18 months is interest free. After that, your balance will be subject to an APR as low as 12.99% (determined based on your credit standing).
0% interest on balance transfers for 18 months. Transferring your balances from high-interest credit cards is simple. Just call the customer service number on the back of your card when you're ready to initiate the transfer. All balances transferred within your first four months will fall under this 0% promotion. After 18 months from the date of your first transfer, any balance remaining will be subject to an APR as low as 12.99% depending on your creditworthiness.
No annual fee. Pay $0 in annual fees on this card. Forever.
No late fees, no penalty rate. Although Creditnet always promotes responsible use of credit, which includes paying your bill on time and in full each month, it's nice to know that the Citi Simplicity® Card won't penalize you with late fees if you accidentally pay your bills late. Your interest rate stays the same, too—there is no such thing as a penalty rate with this card.
Generous credit line. What good is a credit card with a great balance transfer promotion if it comes with a tiny credit line? The Citi Simplicity® Card is generous with its credit line so you can actually take advantage of their 0% promo.
$0 liability on fraudulent, unauthorized charges. If your card is ever stolen and used fraudulently, you won't be liable for any of those charges. Simply call Citi and the fraudulent charges will be taken off your account right away.
Direct customer service available 24/7. Call Citi customer service any time with any questions you have regarding your cardmembership. No more spending your precious time listening to elevator music on the phone—you'll have direct access to a representative so help is always at your fingertips.
This content is not provided by Citi. Any opinions, analyses, reviews or recommendations expressed here are those of the author's alone, and have not been reviewed, approved or otherwise endorsed by the Citi.