The Citi® Platinum Select® MasterCard® - No Interest for 18 Months! offer is currently not available from Creditnet.com
However the below card(s) are recommended by Creditnet as a great alternative to the Citi® Platinum Select® MasterCard® - No Interest for 18 Months!: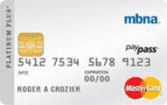 Intro APR
0 billing periods
Balance Transfer
0%
Within 10 mo. of opening acct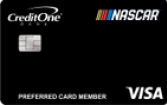 Regular APR
17.99% to 23.99% Variable APR depending upon credit worthiness.
To take full advantage of a 0% interest promotion, plan to pay off your entire balance before the promotional period ends to avoid paying interest.
Citi® Platinum Select® MasterCard® - No Interest for 18 Months!
The Citi® Platinum Select® MasterCard® is a popular card for good reason. It has one of the longest no interest periods of all credit cards on the market. The following are just some of the features and benefits offered to cardholders:
0% interest on purchases for 18 months. Any purchase you make on your card from the date you open your account for 18 months is interest free. After that, your balance will be subject to an APR as low as 11.99% and as high as 21.99% (determined based on your credit standing).
0% interest on balance transfers for 18 months. Transferring your balances from high-interest credit cards is simple. Just call the customer service number on the back of your card when you're ready to initiate the transfer. After 18 months, any balance remaining will be subject to an APR between 11.99% and 21.99%, depending on your creditworthiness.
No annual fee. Pay $0 in annual fees on this card. Forever.
Generous credit line. What good is a credit card with a great balance transfer promotion if it comes with a tiny credit line? The Citi® Platinum Select® MasterCard® is generous with its credit line so you can actually take advantage of their 0% promo.
Discounts on retail prices in the form of "Extra Cash" from Citi. Although this card technically isn't a rewards credit card, which means you don't earn points, miles, or cash back, you are able to receive discounts on retail prices based on your purchases. Every month, you'll automatically earn 10% of your eligible purchases in the form of Extra Cash dollars. You can then use this "Extra Cash" to discount retail prices on travel, merchandise, entertainment, gift cards, and more at extracash.citi.com. Simply use their search tool, apply your Extra Cash dollars to discount the price, and charge the remaining balance to your Citi card. Cardholders have saved up to 75% on retail prices!
$0 liability on fraudulent, unauthorized charges. If your card is ever stolen and used fraudulently, you won't be liable for any of those charges. Simply call Citi and the fraudulent charges will be taken off your account right away.
Extended warranty and retail purchase protection. For most items purchased on your Citi card, you'll receive up to an additional year of the terms of the original manufacturer's warranty. And if the item is stolen or damaged accidentally or by fire within 90 days of purchase, you may receive Retail Purchase Protection from Citi for up to $1,000.
Travel in good hands. Place your travel expenses on your Citi card and you'll be protected around the globe. You, your spouse, and eligible dependent children will be automatically covered with travel accident insurance when you charge your transportation (plane, train, bus) tickets to your Citi card. If you're renting a car, you'll also receive automatic auto rental insurance, so be sure to decline the extra coverage offered by the rental company. And lastly, if you need any unforeseen travel/emergency assistance, Citi can help you with lost luggage, emergency transportation, translation services, and legal/medical referrals wherever you are in the world.
Customer service available 24/7. Call Citi customer service any time with any questions you have regarding your cardmembership.