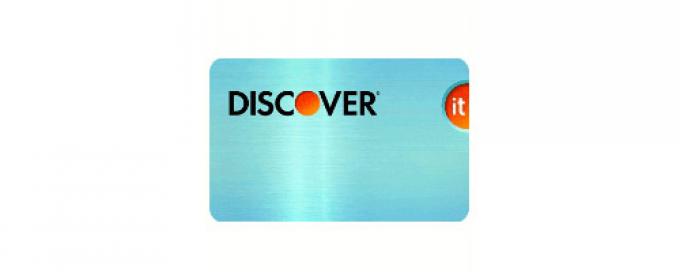 Balance transfer credit cards are one of the best ways to consolidate debt and save on interest - we've mentioned this time and again over the years, but it's always worth coming back to since they represent such a great deal. (For a quick refresher on how balance transfers work, check out our blog on balance transfer cards.) 
That said, the market for the best balance transfer cards are always changing, and 2013 is no different. For your consideration (hey, it's awards season), here are the five best balance transfer credit card offers of 2013.
1.) Discover it - 18 Month Balance Transfer
Why does this new balance transfer card from Discover get the nod this year? Well, what sold us was the long-term value of the card, combined with the 18-month intro period applied to balance transfers - tied for the longest available on the market today. The Discover it Card does charge a 3% fee to make your balance transfer - which is the standard rate for balance transfer fees - and that year-and-a-half intro period in which you'll pay NO interest applies to purchases and balance transfers alike.
Along with the excellent BT offer, the Discover it - 18 Month Balance Transfer Card has one one of the very best rewards programs of any credit card; members will earn 5% cash back on rotating categories that vary each quarter, along with 1% cash back on all other purchases - an upgrade from the Discover More Card they're seeking to replace. This is simply our favorite balance transfer credit card offer of 2013.
2.) Slate from Chase
Still the only balance transfer credit card on the market today that does NOT charge a balance transfer fee, Slate from Chase makes consolidating debt with a balance transfer simple, easy and FREE. Just remember that you must transfer your debt within 60 days to take advantage of the offer.
From there, you'll have 15 months to pay down your debt and make purchases interest-free. The only knock on this card is that there's no rewards program; that said, consider your reward for enrolling with this card a free balance transfer - something you can't get anywhere else.
Here's another balance transfer credit card that makes debt consolidation simple in 2013. The Citi Simplicity Card - long one of our favorite 0 interest credit cards - also boasts an 18-month intro period that includes both balance transfers and purchases. This is one of the only credit cards with 18 months no interest, making it perfect for consumers hoping to pay down their debt long-term. But there are some other great features offered on this card that make this one of the very best debt consolidation cards available.
For instance, there's no annual fee, no late payment fees and no interest rate hikes on said late payments. Citi Simplicity charges the standard 3% fee on balance transfers, but again you'll have a full 18 months to pay down debt directly, interest-free with this "simple" credit card from Citi.
4.) Citi Diamond Preferred Card
Another solid balance transfer card from Citi, the Citi Diamond Preferred Card includes - you guessed it - an 18 month 0% introductory period! The ongoing APR post-intro period is also one of the lowest available, with an 11.99%- 21.99% variable, and the balance transfer fee is also 3%.
While there's no rewards program, there are some other perks to owning this Citi credit card for balance transfers, including 24/7 access to a personalized concierge service that can assist in booking hotels, flights, entertainment tickets and more, and there's no annual fee.
5.) Chase Freedom MasterCard
Finally, the Chase Freedom MasterCard makes the cut for the best balance transfer cards of 2013 because it has an extended zero interest intro period - 15 months - and an excellent rewards program through Chase Ultimate Rewards.
Chase rewards 5% cash back on up to $1,500 in purchases on rotating categories, plus unlimited 1% cash back on all other purchases. The fee to transfer your balance onto the  Chase Freedom Mastercard is again 3%, and there's no annual fee. Plus, for signing up, Chase will give you $100 cash back when you spend $500 in the first three months from the account opening, which is why we included it in our list of the best credit card bonuses of 2013 last week.
Overall, each of these five credit cards for balance transfers are excellent options, and can go a long way towards consolidating your credit debt and saving money on interest in 2013.
Discover it® - 18 Month Balance Transfer
Want to pay no interest on your transferred balance for 18 months, while earning bonus cash back on new purchases? Consider this balance transfer option from Discover; no annual fee, no foreign transaction fees, and they'll even waive the fee on the first late payment you make (it's $35 thereafter). Click "Apply" for complete details on how this card can save you money on interest.
Citi Simplicity® Visa Card
No credit card offers a longer interest-free introductory period for both purchases and balance transfers than Citi Simplicity®. Pay no interest for 18 months, and enjoy the perks of the most fee-friendly credit card on the market today. Pay no annual fee, no late fees and no penalty APR - ever - with this balance transfer credit card from Citibank.
Citi® Diamond Preferred® Card - 0% Interest for 18 Months!
Like the name implies, this offer includes 0 interest for 18 months, tied for the longest of any card currently available on the US market. There's also no annual fee to pay. Click the "Apply" button to the left for complete details.