Creditnet's Five Best Credit Cards of 2013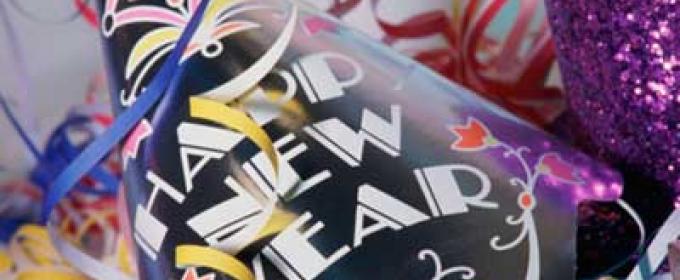 One of my favorite things about the end of the year are all the lists that come out; some are reflective and rank the best of the year, while others look to the future and what's to come. 
At Creditnet, we like to think we're always looking ahead. That's why we've come up with our list of the five best credit cards of 2013, so you can get a head start on which credit cards work best for you in the coming year. Whether you're a home-body or a busy bee, there's a credit card below sure to make the most of your purchases.
Without further ado...
Best Cash Back Credit Card: Chase Freedom® Card
The Chase Freedom Card is our number one cash back credit card in 2013 because it takes the best parts of our favorite cards and rolls them into one. For instance, this card offers 5% cash back on special rotating categories plus the regular 1% earned on all purchases. We also love that cardholders receive $100 cash back after just $500 in purchases in their first three months, one of the best bonus offers around. Along with a great rewards program, the Chase Freedom® Card has one of the longest intro periods on the market, so new consumers will pay  zero interest for 15 months on purchases and balance transfers for 15 months. This is simply one of our favorite cards in the coming year, whether you choose the Visa or MasterCard version.
Best 0% Interest Card: Citi Simplicity Card
The Citi Simplicity Card has one of the longest 0% interest intro periods on purchases and balance transfers of any card on the market. Like its name, this credit card is "simple" - that's what you want out of a 0% interest card, right? There are also no late payment fees, no annual fee and no over-the-limit fees. If you're looking to consolidate your finances onto one simple credit card in 2013, in our eyes you can't do better than the Citi Simplicity Card. Make 2013 the year you pay ZERO interest and consider Citi Simplicity.
Best Airline Miles Card: Chase United MileagePlus Explorer Card
This Chase airline miles card in association with United Airlines is our favorite airline-branded credit card in 2013. Our favorite feature on this card is that cardholders can receive 30,000 bonus miles after just $1,000 in purchases in their first three months. There are numerous ways to earn miles with this credit card, but the best way is to use your Explorer card on all United Airlines purchases. We like airline-branded credit cards because you can become a VIP, and the United MileagePlus Explorer Card is no exception, offering priority boarding privileges for cardholders. If you find yourself flying with United frequently, we can't recommend this airline miles credit card enough in the coming year.
Best Credit Card for Bad Credit: Capital One Secured MasterCard
Long one of our favorite bad credit credit cards, 2013 is a great year to own a Capital One Secured MasterCard if building credit is your New Year's Resolution. Few cards for bad credit make building your credit more transparent. This secured credit card includes a credit monitoring tool so you can track your progress, and some bad credit consumers will be asked to secure just $49 - the lowest on the market of any secured credit card. The annual fee on this credit card is low, and the amount of fees in general attached to this card are minimal. Overall, this is one of the best credit cards to own if you're hoping to improve your credit score in 2013.
Best Travel Rewards Card: Chase Sapphire Preferred® Card
The Chase Sapphire Preferred® Card is our favorite card for the frequent traveler. Chase rewards Sapphire® cardholders double points on every dollar spent on travel and dining out, and they offer 20% off airfare, hotels, car rentals and cruises when you redeem your points through their Ultimate Rewards (SM) program. Also, the excellent bonus attached to the intro period includes 40,000 points - worth $500 - when you spend $3,000 in purchases in your first three months as a cardholder. Finally, there's no transaction fees, so travelers abroad can spend without fear of a 3% fee getting tacked on after the fact. If you're planning on traveling often in 2013 - or even just hoping to - the Chase Sapphire® Preferred Card will help get you where you need to go for less.