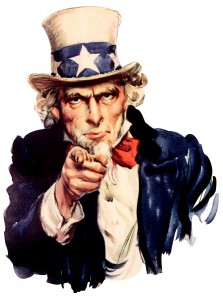 If you haven't heard yet, your fellow Americans in the District of Columbia celebrated a holiday on April 15th.  Emancipation Day, which marks the day President Lincoln signed a law in 1862 that freed over 3,000 slaves in D.C., is usually observed on April 16th but was moved to the 15th this year so it wouldn't fall on a weekend.
By law, local holidays in D.C. affect tax deadlines the same way federal holidays do.  So this means that your federal income taxes aren't due until today, April 18th.  You got an entire extra weekend to pay the tax man! I hope you took advantage of it.
But what if you still haven't gotten your act together in time to file your income tax return?  No need to worry, because you always have the option to file an extension and get a reprieve until October.