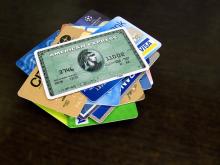 According to the Unisys Security Index, credit card fraud is the top financial security concern in the United States. Affecting over 11 million U.S. cardholders a year, credit card fraud is the most common form of identity theft, and criminals are finding easier ways to scam cardholders than ever before.
4 Ways to Avoid Credit Card Fraud
Don't let yourself become a gosh diddly darn victim. Stop scammers before they strike by avoiding these four common credit card fraud opportunities.