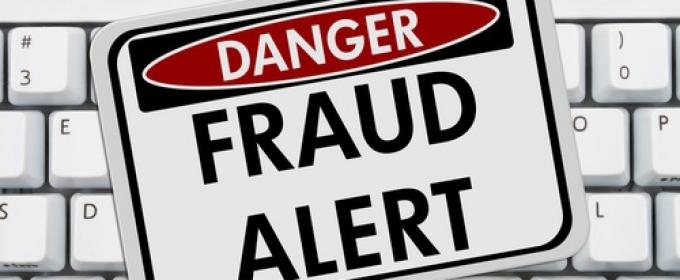 So you've been searching around on the internet for hours trying to find a fantastic deal, and you think you've got it. Seven cases of Pepto-Bismol for only $27.99? Where else can you find savings like that? Once you read the fine print, however, you realize that there's something fishy about this vendor. Their mailing address is a P.O. Box in Micronesia, the listed phone number is missing a digit, and there's nothing about return policies anywhere on their site. As far as fraudulent websites go, this one sticks out like a sore thumb. Unfortunately, not all scam websites are this conspicuous. So unless rebuilding credit is a favorite pastime of yours, take heed of these 4 trusty tips on how to spot situations where you should never give out your credit card info.
4 Tell-tale Signs of Fraudulent Websites
1. Email scams
No matter how desperate or well-written the solicitation is, you should never give out your credit card information over email. There are countless legitimate merchants who offer customers deals and products over email, but the actual transaction will always occur on their website over a secure server. Never give your credit card number to anyone over email.
2. Overseas addresses
Many fraudulent websites have their business' physical address listed in an obscure foreign country that has lenient internet laws. Always take note of where a business claims to be operated from, and be wary of giving any credit card info out across international boundaries.
3. Too much information
If you ever come across an online credit card form that asks for information that you don't normally provide, like your driver's license or social security number, do not provide them. Nothing you ever purchase online will ever require this information. This is a dead giveaway that the site is a scam.
4. "S" is for security
One surefire way to tell if the payment area of a website, aka shopping cart, is secure is to look at its URL. If the letters "http" are immediately followed by an "s", then that means the site provides encrypted communication and thus is a secure place to divulge your credit card information.
While it can take a little work to determine if a particular site is a legitimate vendor, the penalty for not doing your due diligence can be severe.  If your identity is stolen online, your credit can be ruined overnight and it may take years to rebuild credit.  However, as long as keep these four tips in mind, you'll be armed with knowledge that should prevent you from ever falling victim to these classic internet scams.
Photo credit: Shutterstock / karen roach