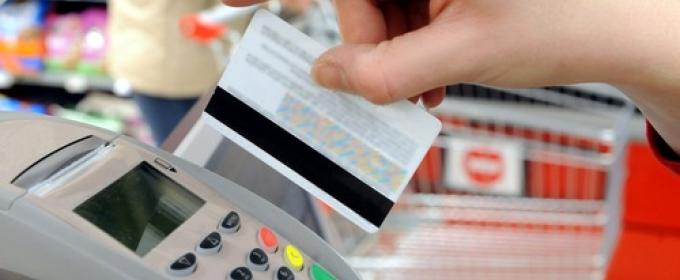 The holiday shopping season is officially upon us, and since Hanukkah starts very early this year (November 27), shoppers are expected to be out in full force from now till Christmas. If you're brave enough to join the masses at your local department store or shopping mall, you're sure to encounter more than your fair share of cash register credit card offers. That's when the helpful attendant ringing up your purchases excitedly informs you that you could save 10, 20, even 25 percent on today's purchases by obtaining a store card right now! He assures you that the application process will take only minutes and cheerfully offers to begin the paperwork.
The problem is that the ultimate cost of that card can easily outweigh the initial savings.
Bad terms
Many store credit cards boast (for lack of a better word) some of the most horrendous terms in the credit card industry, including interest rates of 25% or higher. A penalty rate approaching 30% will kick in on most cards if you miss a payment (and that's in addition to fees).
Some retail cards hit you with deferred interest after the introductory period passes . That means if you don't pay off the entire balance before the introductory period ends, they'll retroactively charge interest on all of your purchases during that time – even the portion of the balance that you've paid off.
Related: Top 5 Ways to Say No to Retail Credit Cards
The debt trap
The truth is that most customers who impulsively sign up for new card will end up carrying a balance. Interest charges over the life of the account more than repay the store for any first-day discount the customer gets. (If you carry a balance on any other card, you should not apply for a new card until you are out of debt.)
Indeed, store cards encourage – perhaps even invite – debt. With responsible use, the card issuer will probably increase your credit limit regularly. And you're sure to receive regular emails and paper invitations to purchase items during exclusive events or at extra special prices.
Credit score damage
Every time you apply for new credit your credit score takes a temporary hit. If you apply for multiple store cards in a relatively short period of time, your score will suffer even more.
Store cards tend to have very low limits. This isn't a problem in itself, but becomes one once you make a purchase. Part of your credit score depends on your utilization ratio – how much credit you use compared with how much credit is available to you. Store cards invite high utilization. If you buy a $400 television on a card with a $500 limit, you've got credit score problems. Consumers with the highest credit scores keep their balances to no more than ten percent of the credit limit.
When store cards DO work
One circumstance under which a store card could present an excellent opportunity to take advantage of discounts without presenting unnecessary risk to your financial health is when the card can be issued as a debit card that is attached directly to your bank account. You'll render the interest rate and revolving balance issues moot, but still enjoy cardmember benefits like exclusive deals, shopping discounts, early access to sales, free shipping, bonuses and rewards.
Target and Nordstrom both offer branded debit cards, and each comes with certain benefits.
Related: Walmart Credit Card Review: Is It Worth It?
How to do it right
If you do get a store card, pick one or two and no more to apply for. Use the card sparingly and pay it off every month. And don't charge more than 10% of your credit limit, even if you always pay the balance.
Don't buy items you don't need just to get a discount or reward points. And don't close the account after you pay off that initial purchases. The older your accounts, the better your credit score. And if you don't use the card, your utilization ratio will be zero, which also helps keep your score high.
Photo credit: Shutterstock / bibiphoto
Recommended cards for holiday shopping
We've listed a few cards that we highly recommend for holiday shopping because of the rewards that the cards offer, as well as the introductory 0% APR period on purchases. Check them out below!