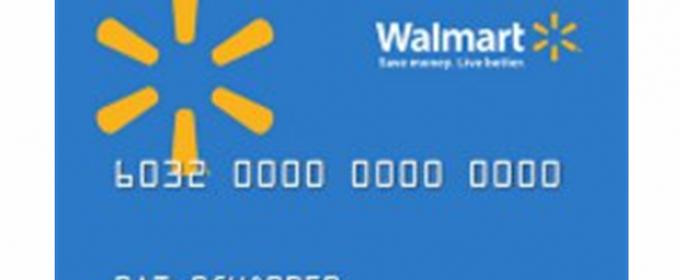 Like most retailers these days, Walmart has its own store credit card, but is it really worth it? Lets take a look.
Promotions
Like most retailers it comes with a lot of flashy promotions. The latest attempt to hook shoppers is a $25 savings when you spend open a Walmart Credit Card and spend $75 in your first visit. Sounds nice, but nothing too special. When you consider most cards on the market these days give you at minimum a year long introductory zero percent APR, a measly $25 bucks really isn't that much in the big picture.
Rewards
Not only are the rewards...less than desirable we'll say -- they're almost nonexistent. You receive a five cent discount at participating gas stations. I'm not sure you read that right. I said five CENTS, not five percent. I know gas is expensive, but you'll have to be filling up on gas that costs $4.50 a gallon before you'll even be saving one percent, while other rewards cards can give you up to five percent cash back.
Not only is the gas discount laughable, it's the only discount. No other rewards on any spending, not to mention you can only use the card at Walmart.
Interest Rate
Right now the APR for the Walmart credit card is 22.9 percent, which is astronomical for this kind of card. We're used to seeing high APRs on cards that give you lots of rewards, especially retail cards, but when there are no rewards, why bother paying through the nose if you plan to carry a balance. For people with good credit, reward cards can have APRs as low as 10.99 percent. That sounds a little more reasonable.
So what instead?
If you're an avid Walmart shopper, the lure of a card with your store of choices name on it can be strong, but instead check out a card like the Discover it card. 
The Discover it card gets you a 14-month zero percent intro APR, a 14-month zero percent balance transfer rate and gives you a whopping five percent cash back on $1500 on rotating categories throughout the year along with one percent cash back on all other purchases, including Walmart. See? Already you're saving more money by shopping at Walmart than you would with a Walmart Credit Card!

Discover it®
The Discover it card combines a lucrative cash back program with member perks not usually associated with cash back cards - think late fee forgiveness and no foreign transaction fees - for what is absolutely one of the best credit cards available today.