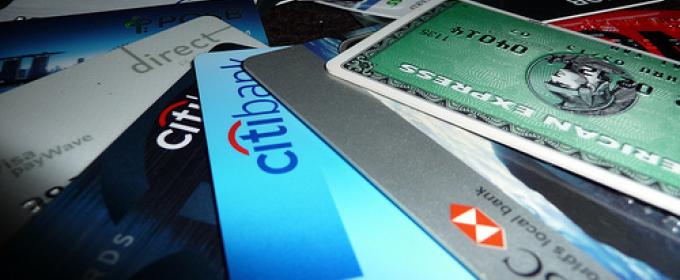 A lot of us sign up for credit cards because we want some type of reward for our purchases; cash back, airlines miles, gas rebates cards, etc. And that's great - it's smart to get rewarded for the things you buy, anyway. However, a lot of us gloss over the many other benefits and perks you receive simply for becoming a cardholder, and odds are you might be missing out on some serious peace of mind.
Here are some of the best credit card perks that go beyond the traditional miles and rewards...
Visa® - Travel and Emergency Assistance
If you're a Visa cardholder, there's a good chance that you A.) weren't aware of these cardholder benefits and B.) are kicking yourself now for having not known them sooner. Travel and emergency assistance includes a number of convenient services, including transportation assistance, ticket replacement, medical referral assistance and even emergency translation service (!). They'll also help you locate your luggage if it wanders off (compliments of your airline baggage handlers), and can replace your lost or stolen Visa® credit card within 24 hours in the U.S., 24/7. Comfort when you're traveling, compliments of Visa®.
AmEx is known as one of the more "exclusive" credit cards to carry in your wallet, but did you know that they pass their great member services to Prepaid members, too? That's right - you don't even have to have a credit line to take advantage of their excellent card member services, which include:
Roadside Assistance: There's a number on the back of your card that can get you out of trouble if you run into car issues.
Fraud Protection: You're not liable for unauthorized purchases on your prepaid card, and American Express® will replace all of your stolen funds.
Retail Discounts: You're still privy to the discounts American Express® offers with their retail partners, which include savings on travel, entertainment, dining and shopping.
Find out more about the American Express Prepaid Card!
Not only will you feel good about giving to your favorite charity (there are over 1.5 million charities available in the Discover® network), but you'll even receive rewards from Discover® (not that that's the point, but it's still generous). Choose from monthly or one-time donations to the cause you'd like to support - it's that simple.
The Traditional Benefits You Might Not Know About...
Finally, many of the above cardholders (and several of the ones we left out, including Citibank and Chase) offer up a number of the same similar benefits that, odds are, you probably weren't aware were included in your card member services. For instance, did you know that many credit card companies  include collision coverage on car rentals made with their card. You can skip the coverage (and the $9+ fee per day) - just make sure to check in with your credit card company before checking off that "decline" box when you rent a car.
Another perk offered by many credit card companies is emergency medical assistance. In case of a medical emergency at home or abroad, there's a number on the back of your credit card that will refer you to someone (or somewhere) that can help you with just about any medical emergency you might have. Tell your wife/husband/kids about this in case you're not able to make the phone call yourself, that way they know what to do in case of an emergency.
Lastly, there's Purchase Protection. This one you've probably heard of, but, if you make a purchase, credit card companies like MasterCard, Visa, American Express and some Chase credit cards (including the Chase Sapphire® Credit Card) will replace your item (purchased with their card) even if the retailer won't. So, if you run into trouble with the customer service desk at your local retailer, remember to call your credit card company (within the allotted number of days designated by the company - usually between 60 and 90 days) to receive your refund. Pretty good deal, eh?
For more information on credit card benefits, check out our credit card forum to discuss the best perks from fellow consumers and credit experts.
Disclaimer: This content is not provided or commissioned by the company whose products are featured on this site. Any opinions, analyses, reviews or evaluations provided here are those of the author's alone, and have not been reviewed, approved or otherwise endorsed by the Advertiser. This site may be compensated through the Advertiser's affiliate programs.