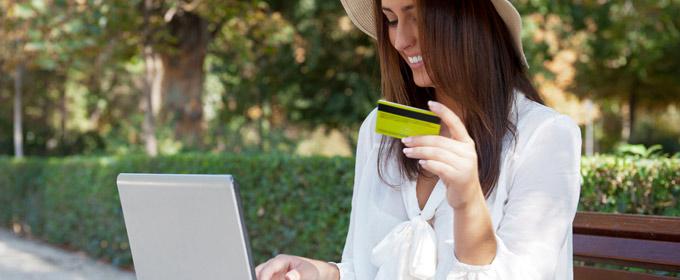 Now that we can all (well, most of us anyway) breathe a sigh of relief with tax season behind us, you might be taking stock of your personal finance inventory and are considering a new cash back credit card. If you've got good-to-excellent credit but a small balance that you're ready to pay down with that tax return you were just rewarded compliments of Uncle Sam, there are even some 0 percent cash back options that can save you some dough while earning you some dough.
We've talked about cash back credit cards numerous times over the years, but with changing cards and greater competition, it's worth a refresher on what to look out for every now and then. With that in mind, here are three tips to consider when choosing a cash back card, post-tax season...
1.) Figure out where you're going to spend your money this summer
Summer is practically upon us (unless you live in Denver...yikes). With that in mind, our favorite bonus cash back cards are gearing up to unveil their summer bonus cash back categories, which can include up to 5 percent cash back on items that change each quarter. There's a cap to the amount of 5 percent cash back you can earn (usually credit card issuers allow bonus cash back on the first $1,500 made in bonus categories each quarter), but non-bonus opportunities never expire.
RELATED: 5 Best Cash Back Credit Cards
That said, other credit cards offer 2 and 3x cash back unlimited throughout the year on specific categories, be it gas and groceries, travel or dining out. The best thing you can do when determining which card is right for you is figuring out where you're going to spend your money most. And since summer is right around the corner, it's worth matching your upcoming budget with the credit card that fits best before clicking the "Apply" button.
2.) Transfer your credit card debt if you're currently paying interest
Our favorite cash back credit cards are the ones that also include 0% interest applied to balance transfers and new purchases. For instance, the Discover it card allows cardholders to pay down their transferred debt interest-free for 14 months, plus they'll pay no interest during that time on new purchases that they make. Basically, any balance carried on this card will go interest-free for over a year.
Let's say you just paid the balance left over on your taxes with a credit card (which we won't usually recommend, but it's certainly not unheard of). And let's say the balance you're now paying on your credit card is accruing interest. An easy move to save some money would be to transfer that debt to a cash back credit card that also offers zero interest on balance transfers. Thus, you're able to save a ton of money each month on interest while simultaneously earning cash back with your new card. 
We love when it's a win/win. Finally...
3.) Are you planning a trip this summer?
If so, then some cash back cards can be more helpful than others when it comes to 1.) paying for your airfare or 2.) earning cash back on your trip. 
First, credit cards that offer a $100 cash back bonus can take a huge chunk out of those airfare costs. These cards generally require that consumers make $500 or more in purchases within the first three months to qualify for the bonus; if that's how much your summer airfare is set to cost you, you could essentially save $100 with one swipe of your card. Not a bad deal, right?
Second, if you're actually gearing up for a road trip this summer than be sure to apply for a card that rewards you for gas purchases. Credit cards like the Blue Cash Preferred Card from American Express rewards members with 3 percent cash back at stand-alone gas stations in the U.S. 
3 percent cash back may not sound like a lot, but over the course of a trip that can add up to some serious savings, especially if you're going cross-country. Hey, everyone should try it once!
For more details on our favorite cash back credit cards now that taxes are behind us, check out the links below.

Discover it™ - 5% Cash Back Opportunies
Our favorite cash back credit card is this gem from Discover, which includes 5 percent cash back on up to $1,500 in purchases made in rotating categories that change each quarter when you enroll. Plus, there's a 14 month 0 percent intro period applied to new purchases and balance transfers, and a low ongoing APR variable that starts just under 11 percent. Click the "Apply" button for complete details.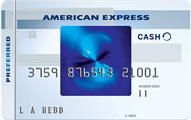 Blue Cash Preferred® Card from American Express - 6 percent cash back on up to $6,000 annually in grocery purchases
Last but not least is this excellent credit card from American Express, which includes a one-time bonus of 150 Reward Dollars when members make $1,000 in purchases within the first three months. But what really sets this card apart is the ongoing bonus cash back rewards; 6 percent cash back on up to $6,000 in purchases each year at stand-alone US grocery stores, and 3 percent cash back at stand-alone gas stations and select department stores. That's a lot of cash back...
This content is not provided or commissioned by the company whose products are featured on this site. Any opinions, analyses, reviews or evaluations provided here are those of the author's alone, and have not been reviewed, approved or otherwise endorsed by the Advertiser. This site may be compensated through the Advertiser's affiliate programs.