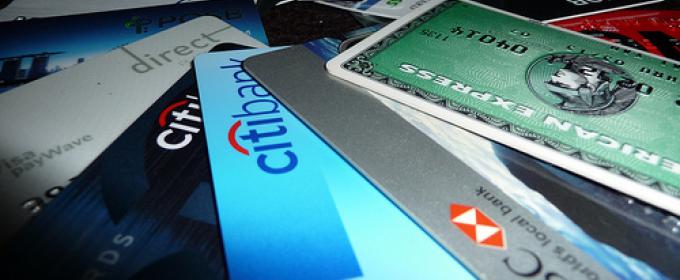 There's been a lot of news of late about the growing skepticism young adults have for credit cards. (Some of it even written by yours truly.) Many financial experts are celebrating the seemingly newfound reluctance for young Americans to run up a tab on their card; the median credit card debt for younger households that carry a balance shrank from $2,500 in 2002 to $1,700 in 2010, according to the Pew Research center. Those are obviously some positive numbers, but they also don't tell the whole story.
According to a study we touched on a while back by the Ohio State University, young Americans born between 1980 and 1984 have more credit card debt than previous generations, and are paying it back at a much slower rate. But it's the generation below them that's showing the most reluctance to use credit cards on a daily basis - or to even apply for a credit card altogether.
As the Los Angeles Times wrote a couple of weeks back, fewer younger households carry credit card debt than they did 10 years ago, and studies suggest that "Millennials" make fewer big purchases, including buying fewer cars and homes. In fact, Alden Wicker of Refinery29.com wrote a piece this week on the "New Money Milestones" for consumers, which described that not only were young people buying fewer homes, they were putting off just about every money milestone compared to generations before them; saving for retirement, getting married and having kids have all been pushed back by millennials. 
Essentially, young Americans are buying less and saving more, this according to a Wall Street Journal article from last year. Their motivation? They saw the devastating impact the Great Recession had on the generation before them, and are hoping to avoid the same mistakes their parents made.
But what about credit cards? Is the reluctance to open a credit card and use it for some regular purchases warranted? And could this lead to credit-related issues in the future? 
We've preached the good and bad when it comes to credit cards for years. In the right hands, they're the most rewarding way to pay for purchases. In the wrong hands, they can have a crippling effect on your finances. Running up a credit card balance chock full of interest can take years to pay off, but using a card sparingly and paying it back on time and in full can help a consumer earn cash back or miles for the everyday purchases they plan on making anyway. It can also help to give you the good credit necessary to eventually make that big purchase - assuming you still want to - in the future.
Unless you can pay for a car or a house in full with cash (pretty unlikely for most of us), you'll need credit to make that first big investment. Credit can be earned by paying back student loans and by using a credit regularly and making monthly payments.
So long as you pay back what you spend each month on credit cards, there's really no reason to be afraid of credit cards. Interest rates only come into play if you carry a balance, and the fee structures attached to cards these days are much more transparent than they used to be. In fact, credit cards that carry no annual fee and are payed in full at the end of each billing cycle are essentially free credit cards to carry in your wallet.
So again, why such reluctance by young adults to use credit cards?
Frankly, they're a misunderstood means of payment. The credit scoring system is hard to decipher, making the process of accumulating credit dense and confusing, and the negative credit card stories far outweigh the positive ones. And finally, since young Americans have put less value into the traditional big purchases like homes and cards, they have less of a short-term incentive to build credit with credit card use.
For their part, credit card issuers have taken note and have worked to appeal to young consumers. Student credit cards like Discover it® for Students and the Citi® Dividend® Card for College Students both offer cash back incentives for college students while setting strict spending limits that work best for credit newbies. 
In short, the skepticism young adults have for credit cards is both healthy and understandable, but it's also a product of misconception. Overindulgence can lead to all sorts of troubles no matter what you're talking about - food, alcohol and, in this case, spending. You know how your mom used to say everything works in moderation? Well, the same is true with credit cards. And while avoiding credit now may seem like a smart move, in the long run it could make it very tough to afford and finance those big purchases.
You know, assuming we'll still want those purchases... (I have a feeling we will.)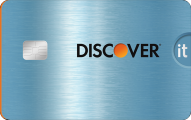 Best Credit Card for College Students - Discover it® for Students
Students approved for this card earn access to one of the best online marketplaces of any credit card issuer, there's no annual fee and students can earn a 5 percent cash back bonus on up to $1,500 in purchases in categories that rotate each quarter. Click the "Apply" button to the left for full details, terms and conditions, and find out why this is Creditnet's favorite student credit card offer available.

Best Secured Card for Credit Newbies - First Progress Platinum Prestige Secured MasterCard®
This secured credit card for young adults with no or limited credit is a proven credit-builder. This card reports to all three major credit bureaus, the ongoing interest rate is one of the lowest available at 11.99 percent and the annual fee to carry this card is a modest $44. Apply today and start building your credit with the First Progress Platinum Prestige Secured MasterCard®.