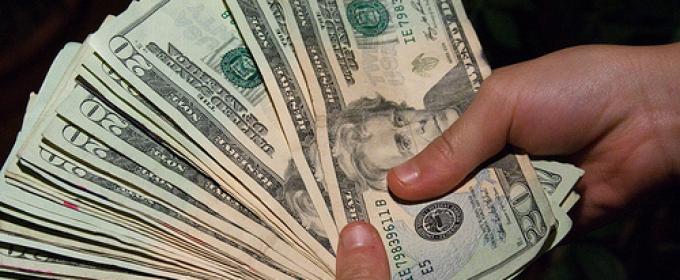 This guest post was written by Miranda Marquit. Miranda is a freelance writer and professional blogger. Her blog is Planting Money Seeds.
When we think about interest, many of us immediately think about paying it. High interest credit cards come to mind, and we dismiss interest as a bad thing.
It's true that paying interest can be a problem. After all, you're giving money to someone else, and interest adds to your debt if you carry a balance. On the other hand, interest can be a good thing – if you're earning it.
Paying Interest: A Drain on Wealth
Credit cards can be a valuable financial tool. Savvy credit card use improves your credit score and can lead to lower interest rates on major loans, particularly home loans and car loans. This can save you money over time on the large purchases that almost always require you to pay interest.
While paying interest on your home loan or auto loan can be disappointing and costly, the interest rates are generally fairly low, especially if you have good credit. The interest rates that will really get you are those charged on credit cards. When you pay a high rate of interest because you are carrying a balance from month to month, you can easily fritter away a great deal of wealth.
You can look on your credit card billing statement to see how much interest is added to your credit card balance each month. If you have a high balance on multiple credit cards, you could be paying as much as $200 (or more) a month in interest.
That's money that doesn't buy you anything new, or provide any other benefit. Your interest payment is money that goes straight into someone else's pocket. What could you be doing with that money instead? How could you be using that money to build your own wealth?
Earning Interest: Building Wealth
Rather than paying interest, think about what you could accomplish if you were earning interest. Pay off your credit card debt, and use your credit cards wisely so that you pay off your balance and avoid paying interest. Then, look for ways to put compound interest to work on your behalf.
You can build wealth by earning interest from others. When you invest money in an index fund (or any other investment), you have the potential to earn interest. Create a CD ladder, and earn compound interest over time. You can even use peer-to-peer lending to earn interest on debts that other people have.
If you have ever carried a credit card balance, you have seen the effects of compound interest over time. You know that it can be powerful. But you may not realize that you can put that power to work on your behalf. An investment planning calculator can help you get an idea of how much you could accumulate over time.
One great strategy you can use is this: Use your credit cards to earn cash back. Pay off your balance every month so that you aren't paying interest. Then, invest the cash back you receive. Add that amount to what you are already investing in a retirement account, or some other investment account, and watch your wealth grow.
Stop paying interest, and start earning. You'll be surprised at it can help you increase your wealth over time.