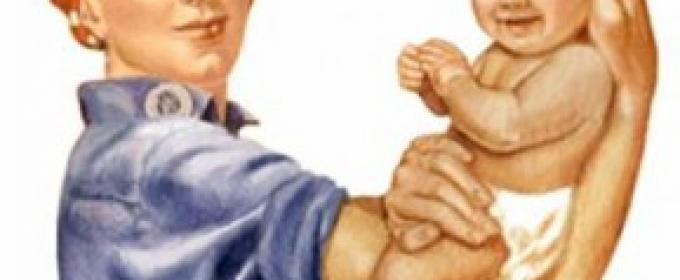 As you may have read a while back on Creditnet, a consequence of the 2009 CARD Act was that stay-at-home spouses were having a seriously tough time applying for credit cards.
Why? Because, in an effort to keep students and individuals with low income from getting into debt trouble, a provision of the CARD Act was for credit card companies to consider individual income versus household income when applying for credit. Since late-2011, even spouses living in comfort were having some serious issues applying for credit cards. However, that might be coming to an end now that the Consumer Federal Protection Bureau has proposed a new rule allowing credit card companies to consider household income for applicants that are stay-at-home spouses.
Under duress from online consumers and lawmakers, the Federal Reserve in accordance with the Consumer Federal Protection Bureau Chief Richard Cordray will seek to fix the "unintended consequence" of the CARD Act provision in the upcoming month. Essentially, it should become easier for stay-at-home spouses to apply for a credit card in their own name in the very near future. But what kinds of credit cards should the nearly 5 million stay-at-home spouses in America be applying for?
That's a good question; here's a quick guide to the best credit cards for stay-at-home spouses:
Not to generalize, but stay-at-home spouses often purchase many of the same items over and over again, so it makes sense to get cash back on the stuff you buy the most. Thus, cash back credit cards often make the most sense for stay-at-home-spouses. Our favorite cash back credit cards include the Capital One® Cash Rewards - $100 Cach Back Bonus card, which includes a $100 cash back bonus after you spend $500 in the first 3 months and 1% cash back on all purchases. There's also a 50% bonus at the end of the year, and this credit card makes redeeming simple: no enrollment fees, no annual fees and an introductory period that lasts through August, 2013. Let's face it - stay-at-home spouses have enough to keep track of; quarterly enrollment rates shouldn't be one of them, which is why this one of the cards we recommend most.
While we always recommend paying off your credit card in full each month, if you DO carry a balance and you're a stay-at-home spouse, you'll want to delay these interest fees for as long as possible. With 0% APR for up to 18 months, these cards are excellent if you plan on carrying a balance or transferring a balance from another card. That being said, our favorite 0% interest card for stay-at-home spouses DOES include cash back rewards; the Discover® More® Card has a flat, 0% APR for the first 15 months on purchases and balance transfers. Plus, this card has a cash back rewards program that's one of the more lucrative on the market (though you do have to enroll in quarterly programs for the maximum amount of cash back), and there's no annual fee. If you can keep track of enrollment programs (it's pretty simple so long as you check your email every so often), then this is certainly a card to consider if you're a stay-at-home spouse.
Let's face it: the term "stay-at-home" is a bit of misnomer since homemakers are on the road so often. And since you don't need us to tell you just how expensive gas is these days, gas rebate credit cards might just be the perfect card for a stay-at-home spouse. A gas rebate credit card is also a bit of misnomer since you're really swiping for cash back when you're at the pump. (Essentially, when we say a gas rebate credit card, what we mean is a credit card that offers cash back on gas purchases, whether it's everyday or in enrollment programs.) So, the trick is to use your gas rebate credit card each time you pay at the pump to receive cash back that can be used towards ...wait for it... GAS! One of our favorite gas rebate cards is the Chase Freedom® Card, which allows you to enlist in 5% cash back rewards on select items (gas is often included). There is a maximum on cash back bonuses, but their 0% APR introductory period for the first 15 months is one of the longest on the market and, like the Discover® More® Card (previously mentioned above)there is no annual fee. As for the CARD Act amendment concerning this rule, we anticipate an official ruling in the next month or so.
In the meantime, Creditnet will keep you posted on the progress of the rule change as updates are made available.