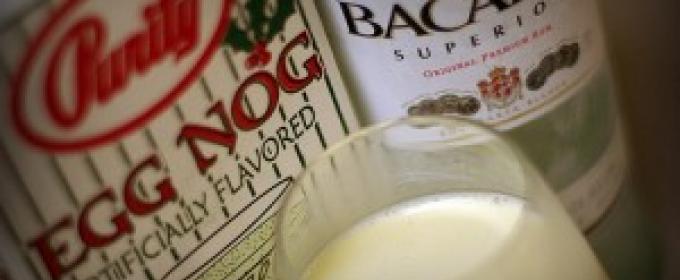 About the Author: Kasey Steinbrinck is a former TV producer and newspaper reporter who now writes about personal finance and consumer news for The CheckAdvantage Blog. CheckAdvantage offers an affordable alternative to ordering business and personal checks from your financial institution.
From your neighbor's obnoxious decorations to the hype over Black Friday and Cyber Monday, it seems like the holiday season is always getting bigger and bigger.
That includes how much we're spending. The National Retail Federation estimates the average American consumer will spend almost $750 on gifts alone, and overall holiday spending is expected to rise 4.1 percent. In the meantime, Forester Research says online holiday shopping could be up as much as 15% in 2012.
Inevitably, some of those purchases will end up on a credit card or two - especially if you're buying Christmas presents online.
But be careful! Whenever people are primed to spend money, scammers and crooks are ready to try and deceive you and snatch it away.
Security software company McAfee recently published its 12 Scams of Christmas. Many of them relate to how you use your credit card online, and what sensitive information you give away.
Debit or Credit?
It's actually a better idea to use a credit card rather than a debit card when shopping online.
For one thing, if a scammer gets your debit card information they could access your personal funds, and that money is taken out immediately. Having a line of credit accessed illegally is still frustrating. But at least you'll still have money in the bank while you work things out. Credit cards buy you more time to dispute fraudulent charges.
Credit cards also tend to offer slightly better fraud protection than debit cards. Most major credit card networks require refunds be granted right away on all disputed charges. You'll also have the credit card issuer working with you to resolve the situation. But with a debit card, you're often disputing the fraud on your own.
Holiday Spam
No, this isn't a festive version of the famous processed meat (although that's not a bad idea). This of course is referring to those tricky online email and text-messaging scams that aim to steal your personal and financial information.
McAfee's list mentions a variety of different schemes, which you should look out for.
Most of us are familiar with spam-y emails. Yet during the holidays, the temptation to get a great deal can cause people to make poor decisions. Watch out for emails with holiday themes and suspiciously good deals. Many will advertise popular gifts this season like the Wii U, the iPhone 5 and iPad. Clicking on links in such emails could lead to malicious software being installed on your computer.
You may also run into fake ecommerce sites offering holiday deals that seem too good to be true. They probably are. You'll enter your credit card information, but your purchase will never arrive, and you're at an extreme risk for identity theft.
It's not too hard for a crook with some Photoshop skills to create a website that looks trustworthy. It could even look like a well-known retailer's site. The scammers just use a slightly different domain name to fool you. Don't ever enter your credit card number on a site you don't completely trust. Stick to well-known retailers and online companies you've done business with in the past. MacAfee also suggests checking for a phone number and reading user reviews before buying.
Besides shopping for gifts, you could also run into scams connected to making holiday travel plans online, gift card purchases and even fake charities. Just make sure you mix a healthy dose of suspicion in with all your holiday spirit.
Choose the Right Credit Card to Use
Not all credit cards are created equal - and there are some big differences when it comes to holiday purchases. Make sure to do your research before you swipe.
One of the best credit cards to use is Discover. That's because it has a very flexible policy when it comes to returning unwanted purchases. Discover insures you at up to $500 per item if the merchant refuses to take it back from you. You will, however, have to provide written documentation from the merchant explaining why the return was refused.
American Express does not require documentation, and it insures you at up to $300 per item.
You may want to stay away from using a Visa card for holiday decorations as it excludes those items from its protections. American Express does not offer return protection on books, but you can get protection and warranty extensions on software purchases.
Don't Pile Up too Much Debt
Credit cards can be excellent financial tools. Yet they can also lead to irresponsible overspending if you're not careful.
Whatever payment option you use for holiday shopping, make sure you have a budget to plan out the season's expenditures.
If you think you won't be able to pay off your credit card bills from holiday shopping right away, don't forget to check which card has the lowest financing charges. Then set up a plan to pay off your debt as quickly as possible.
The last thing you want is to have holiday debt you're still paying off the next time Christmas rolls around.
Disclaimer: This content is not provided or commissioned by the company whose products are featured on this site. Any opinions, analyses, reviews or evaluations provided here are those of the author's alone, and have not been reviewed, approved or otherwise endorsed by the Advertiser. This site may be compensated through the Advertiser's affiliate programs.