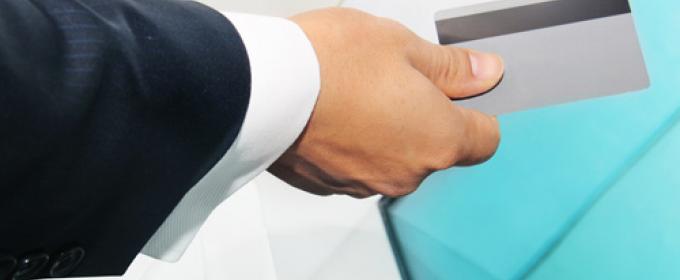 There are hundreds of credit cards on the market, and it can be hard to separate the good cards from the bad. Every credit card has its own marketing campaign, and they may send out offer letters and pamphlets detailing the great qualities of that card. But, what they advertise may not always be what you get. Many cards show off their rewards, while minimizing the talk about fee, interest rates, and other things you may not find enticing. So, before you fall for a flashy credit card offer, ask the following questions and decide if it is really right for you.
Does the card have an annual fee?
Many rewards credit cards have high annual fees. Although they may not advertise it, check to make sure what the annual fee is before you fall for the offer. Will the rewards outweigh the
annual fee
? If you think so, get it. But if you're looking for a normal easy to use credit card, you may want to avoid credit cards that charge annual fees.
What is the APR?
Find out what the interest rates are before you apply for a credit card.
Lower interest rates
mean you will have to pay less when you carry a balance. So, if you tend to carry balances, you probably want to stay away from high interest rates. In addition, many cards offer introductory offers with no or lower interest rates. Find out how long these intro periods last and what the interest rate will be once it ends. You don't want to have any nasty surprises after the intro period. Lastly, find out whether the interest rate is fixed or variable. Most credit cards have variable interest rates, meaning they fluctuate along with an index. Fixed rates, on the other hand, do not fluctuate each month or quarter.
Are there any extra fees involved?
Some cards charge foreign transaction fees, balance transfer fees, ATM fees, etc… Understand what extra fees you may have to pay for before getting the credit card. If you plan on going overseas, you may want to get a credit card with no foreign transaction fees. Not having these little fees can save you a lot of money over time.
What are the introductory offers?
Most credit cards offer some sort of introductory offer. Whether it be rewards, no or low interest rates, free balance transfers, or something else, examine your card's introductory offer. And get something that will work best for you. If you want to transfer your credit card balance, get a card that has 0% intro APR on balance transfers for a long period of time. Just know when the introductory offers end and what will happen once that period is over.
This one shouldn't be too hard to find out, because most cards market their rewards. But find out all the details of the rewards program before you get into it. What can you earn (ex: points, miles, cash back?) How can you redeem those rewards (ex: merchandise, entertainment, flights, hotel stays?) Do you have to register for the program? Are there blackout dates or redemption fees? Then, you can make an informed decision for the rewards program that is right for you.
What happens if you miss a credit card payment or go over the limit?
Some card issuer's have severe penalties and fees for missing a payment or going over the limit. Find out ahead of time how much these late payment or overdraft fees cost in the case that you do make a mistake. Although you may not plan to misuse your card, you don't want to get more in debt over these simple charges.
Don't fall for just any credit card offer! By asking these questions, you will be able to find the credit card that works for you.