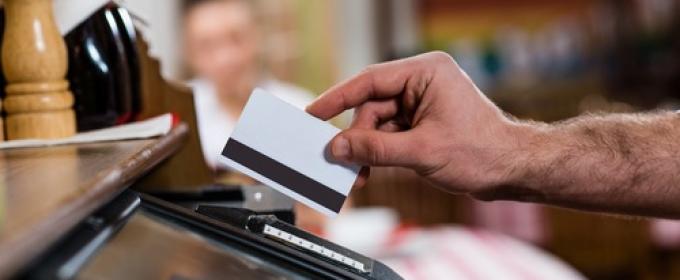 Credit cards can often be a double-edged sword. When used incorrectly, they can destroy the most seasoned financier. However, when used in wisdom, they can be a powerful wealth generating tool. Perhaps you own a small business and supplies need to be purchased today to ship to a customer, but you won't actually receive payment for a couple of weeks?
While new businesses low on cash flow may find difficulty in funding short-term operational needs, interim cash flow shortages can often be remedied through the use of credit cards and other forms of revolving credit. In fact, using no interest credit cards can be a great way for entrepreneurs to fund small expenses while getting a business up-and-running. Access to quick cash is essential for nearly any business' operations, and even after you've passed the zero interest grace period, the card can still be useful in the normal course of one's business dealings.
An experience may paint a better picture here.
When I ran a Dish Network retailer several years ago, we found great cash flow benefits from using an American Express Delta Sky Miles credit card to fund the normal purchases of equipment including satellite dishes and receivers. We spent thousands each week on equipment, installing it in hundreds of homes. We put all of it on the plastic. Because we received a reimbursement two weeks after the installation occurred, it was easy for us to justify using the credit as a cashflow source. We paid no interest on the money, and we of course earned some great rewards too! I also know a dentist who frequently uses his Sky Miles card and other no annual fee credit cards to fund expenses for his dental practice. He literally purchases thousands of dollars of equipment each month, paying it off shortly after its purchase. This gives him a great deal of leverage on his own accounts, but also allows him and his family the freedom of taking trips each year which are all funded by the rewards gained from using his credit cards.
A caveat to this advice reiterates the initial point: one must be very cautious when utilizing revolving credit as a source of financing. My personal feeling is that using a credit card simply means more responsibility. That is, I have to keep some basic rules and closely watch how I spend my cash.  It's certainly not rocket science, but it does take some discipline.  Only buy what I can afford to pay off each month and always pay the bill in full and on time.  Then I get to sit back and enjoy all the cash rewards plus a short-term interest free loan each month.  It doesn't get much better than that.
Disclaimer: This content is not provided or commissioned by the company whose products are featured on this site. Any opinions, analysis, reviews or evaluations provided here are those of the author's alone, and have not been reviewed, approved or otherwise endorsed by the Advertiser. This site may be compensated through the Advertiser's affiliate programs.
Photo credit: Shutterstock / Khakimullin Aleksandr