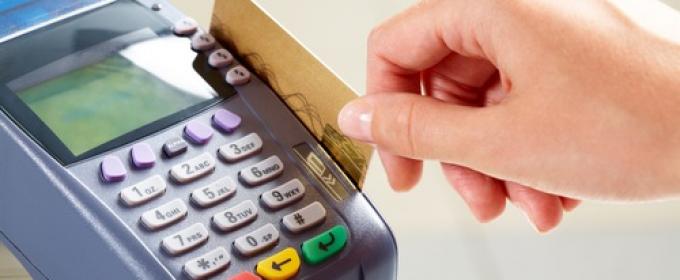 Walk up to any department store checkout stand and you'll hear the same sales pitch: "Would you like to save 10% today by opening a Brand X credit card?" Experts say you should think twice before you answer.
Typically, store credit cards are the first line of credit for many young adults coaxed by marvelous sales and discounts. For those who keep a zero balance, a store credit card can be a great tool to build credit and reap the reward of a 10-15% discount. On the other hand, if you don't know how to use a credit card responsibly, these can suck you into the black hole of bad credit.
3 Reasons to Avoid Store Credit Cards
High Interest Rates
Compare some of the most popular store credit cards with the national APR average for normal credit cards and you'll see a staggering difference: Bloomingdale's: 24.50% Neiman Marcus: 23.99% Nordstrom: 10.90% - 22.90% (based on credit score) Gap: 22.99% Macy's: 24.50% Victoria's Secret: 24.99% APR National Average Credit Card: 14.44% (As reported by Fox Business ) Carry a balance on your card for more than a month and you'll be sure to wipe out any discount or reward that you might have earned.
Low Line of Credit
You'd think a low line of credit should help a first time credit card user, but that's not always true. Low credit limits can drastically impact your credit score if you max out the card. For example, my first Visa® card had a credit limit of $5,000 compared to my Macy's card with a starting limit of $1,500. For long-term credit score protection and financial security, I'm much better off with the original card.
Related: Why You Shouldn't Fall for Store Credit Card Offers (and When You Should)
Pressure to Spend
Store credit cards come with tons of promotions, discounts and perks. As tempting as they might seem, these coupons feed the endless cycle for shoppers to continue spending. If you receive a store credit card promo, remember that you don't have to spend money just for the sake of cashing in a discount. Ask yourself, "Would I buy this if I had the cash in my pocket?" If the answer is no, it wasn't meant to be. If you're still interested in earning rewards with your credit card, check out one of these general rewards credit cards that offer great discounts and benefits with lower APR financing.
Photo credit: Shutterstock / Pressmaster