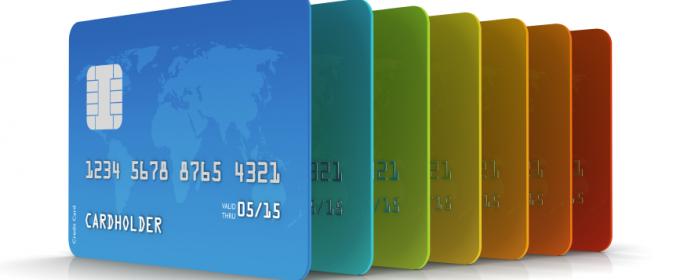 Choosing the right credit card is often all about keeping life simple, and for many consumers this means picking a credit card with no annual fee.  So what exactly should you be looking for when comparing all the no annual fee credit cards out there?
There are certainly a lot of different cards to choose from. The first thing you should look for are credit cards with no annual fee that also offer some type of rewards program. What's there to dislike about no annual fee credit cards that offer rewards too? You get to use the credit card for free, and in return you'll receive miles, points, or cash back for every dollar you would have spent anyway.
As long as you use the card responsibly, you really can't go wrong! It's an amazing perk for those with good credit.
So, once you've found several rewards cards that peak your interest, here are the 3 things to keep in mind as you prepare to make your final decision:
1.) Do the Math: Make sure you have a good understanding of your annual credit card spend so you can estimate the amount of rewards you would receive from each card you're comparing. Next, compare the different rewards programs to see which ones have the best redemption values for the types of rewards you're interested in.  Once you've found the best mix, you've found the perfect card for your needs.
2.) Consider Sticking with Cash Back: If comparing various rewards programs and redemption values sounds too complicated and annoying, try sticking with cash back credit cards instead.  There are plenty of cash back cards that offer 1-5% cash back on your purchases, which can quickly add up to a nice fat check at the end of each year.
3.) Check for 0% Interest Promotions and Balance Transfer Fees: Planning to use your new credit card as a way to finally get rid of lingering high-interest debt?  Credit issuers know that credit cards with no annual fee are commonly used for this purpose, so many card offers include 0% interest promotions on both purchases and balance transfers. These offers are by and large reserved for consumers with good credit, though there are balance transfer credit cards for fair credit consumers available.
Make sure you not only compare the length of the 0% interest promotions (many cards currently offer up to 18 months of no interest), but also take a close look at the balance transfer fees which could range from zero to as high as 5%. If "simple" is what you're really aiming for, my recommendation would be to avoid going through all the calculations and just choose a card like the Capital One Cash Rewards. It features no annual fee, 1.5% cash back (including a 50% bonus on the cash back you earn each year), and there aren't any limits on the amount of cash back you can earn.
That's about as simple as you can get for a cash back card with no annual fee. For more details on the Capital One Cash Rewards card, check out our most recent review on the Creditcents Blog.