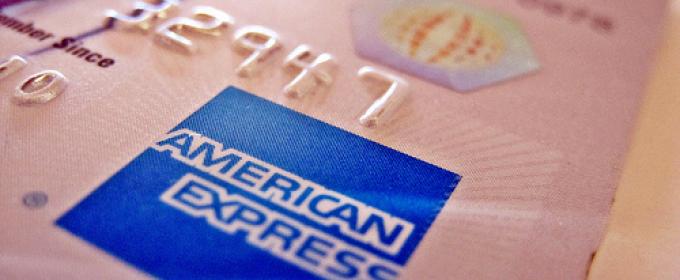 If you're a regular on Creditnet, then you know that we've never been a big fan of annual fees. And who can blame us? With so many credit cards on the market today that skip the arbitrary once-a-year fee, why would you opt for a card that you have to pay to keep in your wallet?
As it turns out, some of the most lucrative credit cards available require an annual fee. In some cases, paying the annual fee is well worth the benefits you'll enjoy as a cardholder, and the annual fee will pay for itself over the course of the year (and then some). However, these excellent annual fee credit cards can be hard to find, and their rewards hard to judge.
So, we decided to introduce you to five credit cards with annual fees worth paying. In no particular order, these are the credit cards we would consider paying to keep in our wallet...
If you're a road warrior with a taste for the finer hotels in America, then this AmEx card is worth the $65 annual fee (waived your first year). Starwood hotels include the Westin, Four Points by Sheraton and W Hotels to name a few, and depending on how often you use your credit card the rewards can come early and often.
What perks do you receive once you become a Starwood Preferred Guest® Credit Card from American Express? Free flights and hotel nights, for starters. You can redeem your points with over 350 airlines and at more than 1,000 hotels worldwide. And while there's a lack of an intro period with this rewards credit card, you can rack up as many as 25,000 bonus points, including 10,000 after your very first purchase.
Capital One Spark Miles for Business Credit Card
This has long been one of our favorite travel rewards cards for businesses, and with good reason. First, there are the points - earn 2 miles on every $1 you spend on everything (no limits, no expiration), plus you can earn 10,000 bonus miles after spending $3,000 in the first three months of use - a low threshold for such a high reward. There are also no foreign transaction fees when you're travelling abroad, and the $59 annual fee is waived your first year.  
Finally, every time you add an employee card you earn another 5,000 bonus miles. (You can do this for as many as 25 cards - 25 x 5,000 = 125,000 bonus miles that don't expire!) Check out our full review of the Capital One Spark Miles for Business Credit Card
Chase Sapphire Preferred® Card
Check out the Chase Credit Cards page to view Chase cards that are currently available.
Another travel credit card with an annual fee that we're OK with (Sensing a trend here?) is the Escape by Discover® Card. Above all else, we love that you can receive 1,000 bonus miles every month that you use your credit card just once for up to 25 months. If you travel for work, you can receive double miles on all travel purchases and there are no blackout dates or travel restrictions.
The annual fee is smaller ($60) but not waived the first year, however when you combine the bonus miles you can accrue with the savings you can take advantage of on their ShopDiscover® website, all of a sudden you're talking about a lot more than $60 a year in savings.
Capital One® Secured MasterCard®
Wait, a secured credit card? Really? That's right - one of our recommended credit cards for bad credit, which includes a $29 annual fee, made our list because the chance to rebuild your credit is worth a heck of a lot more than $29 a year!
The Capital One Secured® MasterCard® helps consumers rebuild their credit by requiring a security deposit. Secured credit cards are one of the best ways to rebuild your credit score since, unlike prepaid debit cards, you're actually provided with a credit line and they report to the major credit bureaus. Plus, you'll gain access to your credit score and reports when you become a cardholder, so you can watch as your credit score improves over time.
The amount of money you'll save on improved APR's and interest will go SO far beyond the $29 annual fee (and security deposit required) that, if used correctly, it might just be the best $29 you ever spend.
Alright, alright; still not sold on annual fee credit cards? Here's our list of the best no annual fee credit cards on Creditnet.
Disclaimer: This content is not provided or commissioned by the company whose products are featured on this site. Any opinions, analyses, reviews or evaluations provided here are those of the author's alone, and have not been reviewed, approved or otherwise endorsed by the Advertiser. This site may be compensated through the Advertiser's affiliate programs.