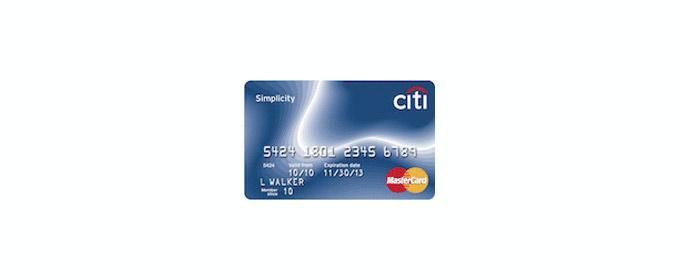 Citibank finally "got the memo"—credit card users hate fees! In response, they've given us the Citi Simplicity Card, which is definitely the best credit card on the market right now for those that have a severe aversion to fees, want a 0% interest credit card, and like to keep their finances simple. Here are my top 4 things to love about the new Citi Simplicity Card:
1.) Say Goodbye to Annoying Fees
No annual fee. No late payment fee. No over-the-limit fee. Are you getting the picture? After reading the fine print, it looks as though the only fees Citi hasn't ditched yet are foreign transaction fees, a 3% balance transfer fee, 5% cash advance fee, and a $35 returned payment fee.
2.) Say Hello to 0% interest
0% interest on purchases and balance transfers for 18 months places the Simplicity card among the top tier of 0% interest credit card offers.  This is one of the only credit cards with 18 months no interest available today. If you've got credit card debt sitting on another high-interest card, now may be the time to finally make the transfer and get your credit card balances paid off without incurring additional interest charges.
3.) No Interest Rate Hikes
If you accidentally miss a payment while on vacation, you won't get nailed the next day with a 30% interest rate and a fat late fee. Mistakes happen to the best of us, so this benefit definitely provides some peace of mind for cardholders.
4.) Live Help 24/7
I haven't used this feature myself, but Citi claims that cardholders can receive help 24/7 without the long waits that generally accompany a phone call to your credit issuer. You'll simply need to call, enter your account number, and Citi will immediately connect you with a representative to address your needs.
While the Citi Simplicity card doesn't offer a rewards program or any special signup bonus for new cardholders, it does offer something no other card is offering at the moment—peace of mind that you'll never get whacked with a late fee for making a simple mistake and missing your due date. For those seeking a "no-frills" credit card with limited fees and low interest, the Citi Simplicity card may be just what you're wallet needs.
Updated March 11, 2013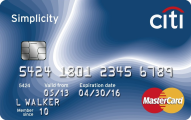 Apply for the Citi Simplicity® Card
Does 0% interest on balance transfers and purchases for 18 months get you excited? Click on the "Apply Now" button for complete details.