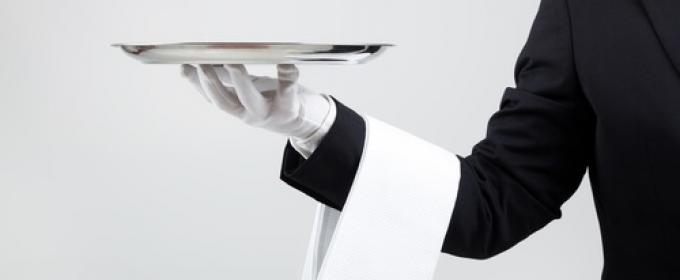 The economy is still recovering from its near-collapse back in 2008 and the financial outlook for tens of millions of Americans is still challenging. However, times couldn't be better for this country's wealthiest citizens. In fact, their incomes have increased significantly in the past 3 years and they're looking to spend. So, banks' offerings for the über wealthy are perhaps even more profitable than in years past. With ridiculously awesome benefits that have become a status symbol in upper class America, the wealthy are happy to accept. These aren't your average zero interest credit cards. Here are the top 7 elite options if you're rich enough to afford them:
Coutts World Card
Annual Fee: $500 (waved if $100,000 is spent) Benefits: Unlimited world concierge service 24/7, exclusive travel insurance, access to over 600 luxury airport lounges, top security for purchases, foreign currency delivery, exclusive courtesy rewards points, and 0% APR. How to get it: You must already have an account with Coutts worth at least $1,000,000.
Bank of America Accolades Card
Annual Fee: $295 Benefits: Complimentary companion tickets and emergency medical evacuation, upgrades at select luxury hotels around the world, VIP access to exclusive events, attractions, and limited edition memorabilia, full concierge service 24/7, comprehensive identify theft protection and recovery services, access to over 500 luxury airport lounges, ability to use rewards points for charitable/philanthropic contributions, and 12.24% APR. How to get it: You must have a Bank of America account worth at least $100,000 in investable assets.
Barclay's Visa Black Card
Annual Fee: $495 Benefits: Made of carbon, full concierge service 24/7, conference arrangement services, emergency translation services, computer rental services, A/V equipment referrals, car rental and limousine services, $250,000 worth of travel accident insurance, reimbursement for baggage delay and emergency purchases for needed items, warranty registration and extension services that double the manufacturer's, and 0% APR for the first six months. How to get one: You must be in the top 1% of income earners in the United States, have a proven credit history of spending a minimum of $50,000 per year, and maintain an excellent credit score.
US Bank Stratus Rewards Card
Annual Fee: $1,500 Benefits: Full concierge service 24/7, Executive lounge access at airports around the world, $1,000,000 travel accident insurance and emergency evacuation coverage, emergency medical coverage, $5,000 lost luggage insurance, enhanced purchase security, car rental warranty coverage, ATM access to 20% of credit limit, VIP access to exclusive events, private jet travel redemption points, and 16.75% APR. How to get it: There is no application process; members are hand-picked by US Bank. These are the best credit cards for the wealthy you will find anywhere in the world. They're growing in popularity amongst the elite, and banks are showing every sign that they wish to continue improving and expanding the services they offer to those who have an exorbitant amount of money to spend.
This content is not provided or commissioned by the company whose products are featured on this site. Any opinions, analyses, reviews or evaluations provided here are those of the author's alone, and have not been reviewed, approved or otherwise endorsed by the Advertiser. This site may be compensated through the Advertiser's affiliate programs.
Photo credit: Shutterstock / cristovao