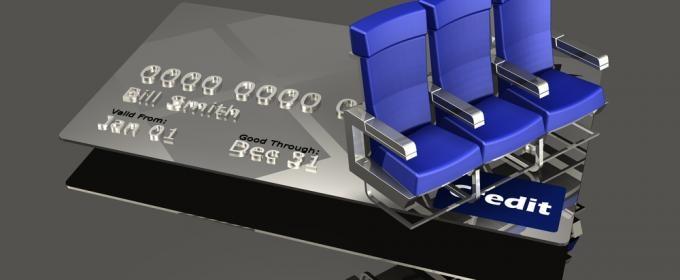 Frequent flier programs are one of the huge perks of using credit cards in this day and age.  People love watching their points add up, so they can take a special trip for free.  However, free flights come at a price.  And that price is getting a little more expensive.
Many airlines are raising the number of miles needed to get certain flights.  You'll have to spend substantially more to get what you can get now.  United Airlines and Delta Airlines are paving the way, with United raising the number of miles needed for award tickets by double digit percentages on Feb 1st.   Prices will rise up to 20% higher for international business class tickets and up to 80% for some first class tickets.  Delta Airlines is also fueling the fire by boosting the amount of miles needed for business class, first class, and high –end destination tickets.  Other airlines, like Southwest and Alaska Airlines, will be quick to follow suit with changes coming for frequent flier programs early next year.  And with the merger between American Airlines and US Airways coming soon, many fliers are wary that higher prices will continue to be implemented.
Related: Weekly Tip: Don't lose those hard-earned rewards points
This change will impact first class and business class tickets the most, especially for those who are travelling to high end cities or internationally.  You can expect a roundtrip business class flight from the United States to Europe to cost you 140,000 miles instead of the 100,000 miles it currently costs, according to United.  This 40% increase is causing many travelers to complain about the devaluation of their miles.  Since many cannot receive their awards immediately, raising the price for awards devalues the carefully earned points that customers already have. Devalued miles mean it will cost you a lot more to do something with those same points.
Hotels will also be increasing their reward prices. Rates are increasing on free nights for rooms and suites in many cities.  For example, Hyatt is increasing certain rooms in some of their top properties (Milan, Paris, Sydney, Tokyo, Zurich, Beaver Creek, CO) by 10%.  With more mileage for airfare, hotels feel that they must do the same.
The dramatic increase in flying and hotel fare has many travelers upset about the changes.  Airlines have responded by saying that the increases reflect the vast improvements on flights.  Travelers now have access to lie-flat beds, new technologies, and better programs.  Additionally, airlines normally change their programs every two to three years.  This is just a general upgrade based on the new conditions of flying.  Hotels offer the same response.  Prices are going up in big, important cities, so the hotel rates must rise as well. 
Related: 3 Airline Miles Credit Cards with NO Blackout Dates
With all these price increases, it seems like there is no way to get out of paying more for the same miles.  However, interesting enough, flights for normal coach tickets seem to be constant.  The number of frequent flier miles necessary for a standard coach ticket will stay the same, unless that place is an important destination.  For instance, United Airlines will be increasing the rates of a coach ticket to Hawaii by 12%. These types of destinations may be impacted, but the majority of normal coach seats will not be affected by this change.  Furthermore, most airlines will allow you to act now and buy your tickets before the price increase has gone into effect.  This means buying fast, but you have that option.
Overall though, it looks like you'll start having to pay more to get the same. Frequent fliers around the world may be upset, but mileage inflation is happening.  Be sure to use your reward points wisely, so you can make the most out of them.
Photo Credit: Shutterstock / Norebbo