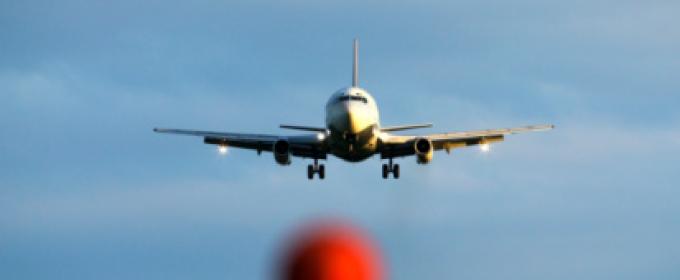 Now that Thanksgiving (and the busiest travel day of the year) have come and gone, there's a good chance that you recently cashed in all those miles you saved up over the past year on your holiday getaway. To those who thought ahead, planned accordingly and enjoyed a drama-free holiday — travel-wise, anyway — we salute you!
However, there's surely a good number of you that were disappointed to find that your travel rewards card was secretly mired with blackout dates. Oh blackout dates, how we despise your inconvenience. Nothing sets the tone for a vacation quite like having your well-earned miles denied from redemption because you've chosen to depart on a popular travel day. So, rather then enjoying that freebie flight you had your sights set on, you're stuck coughing up some serious coin or averting your travel plans to different, blackout-less dates.
Your credit card company shouldn't get to dictate your travel plans. As it turns out, there are many airline miles credit cards on the market today that will let you redeem your miles whenever you like, with no blackout dates. So, if you're in search of a new travel credit card after your last one left you for broke with their pesky blackout dates, here are three airline miles credit cards with no blackout dates...
1.) Chase Sapphire Preferred® Credit Card
This travel rewards credit card from Chase is one of our favorites, and that goes beyond the fact that it offers travel with no blackout dates.
Not only can you redeem your rewards whenever, wherever, but cardholders can also earn double points on travel and dining purchases. There are also no foreign transaction fees, so feel free to spend away while traveling abroad. And when you redeem your points on airfare through their Ultimate Rewards website, you can earn up to 20% off on airfare, hotels, car rentals and cruises.
Overall, this is one of the most lucrative airline miles credit cards with no blackout dates. The only drawback is that there is an annual fee of $95, though it's waived your first year.
2.) Capital One® VentureOne Rewards (SM) Credit Card
Another popular airlines miles credit card with no blackout dates is the Capital One Venture Rewards (SM) Credit Card. Not only is this Alec Baldwin's favorite credit card, but it's also one of the best travel rewards credit cards that's big on miles and low on fees.
Highlights of this credit card include 1.25 miles on all purchases, a low post-intro variable APR that hovers between 11.9% and 19.9% and, like the aforementioned Chase Sapphire Preferred® Card, no foreign transaction fees. However, one of the best things about this airline miles credit card is the 10,000 miles bonus after you hit $1,000 in purchases during your first three months as a cardholder. That's a big bonus for a low spending threshold, and makes this Capital One card one of the best for travelers.
3.) Escape by Discover® Card (No longer available)
Finally, there's the Escape by Discover Miles Credit Card. We like that this travel credit card has no blackout dates (of course), you earn double miles on all purchases and you'll receive 1,000 bonus miles for every month that you make a purchase up to 25 months; that's 25,000 miles! Combined with their double miles plan, you can amass a serious amount of points without spending a ton of money.
The downsides of this credit card with no blackout dates are the annual fees ($60) and short intro period (6 months). However, this is one travel rewards credit card that makes it easy to accrue miles, so the fees could be worth it over the long haul depending on what your budget is.
Apply today to one of our recommended airline miles credit cards with no blackout dates, and start amassing those miles for next year's holiday getaway with the comfort of knowing that you can choose any departure and arrival dates you like!