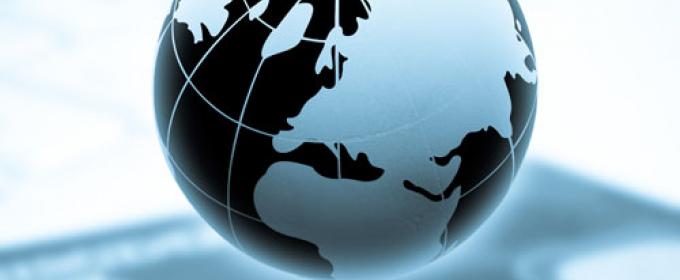 Although you may have heard of the World MasterCard, you may be unsure what makes the World different from other MasterCards. Like the Visa Signature card for Visa, the World MasterCard is a premium card in the MasterCard collection that offers an abundance of rewards exclusive to cardholders. This select card offers opportunities geared especially towards travelers that you may not know about. Here are some of the complimentary benefits that World MasterCard provides in addition to your card's existing rewards:
Concierge Services
World MasterCard offers a free concierge service that card members can access 24/7 from all over the world. Experts can assist you with anything you need from dinner reservations to travel arrangements to buying and delivering gifts. Whether you have personal, business, or financial issues, this exclusive personal assistance can help you with any inquiries you have. It is an incredible way to save time and simplify your day.
 World Experiences and Offers
With World Experiences and Offers, you are rewarded a variety of benefits when booking your hotel. World MasterCard is partnered with Fairmont, Mandarin Oriental, and Relais & Chateaux properties, so you automatically get discounts in luxury hotels all over the world. Furthermore, you can receive a room upgrade, priority check in, complimentary breakfast, VIP status, or even an extra night for free depending on the hotel you stay in.
Related Article: Visa Signature vs. World MasterCard
Priceless Cities
World MasterCard's Priceless Cities program offers exclusive deals for cardholders in cities all over the world. By researching the city on MasterCard's website, you can find discounts and packages for shopping, dining, sporting and entertainment events, and hotels specific to each place. These deals are exclusive to World MasterCard members only and offer the top customer service and treatment. This program can help you find the best deals and most exclusive events both in your city and abroad.
MasterCard Airport Concierge
As a World MasterCard cardholder, you enjoy a 15% discount on VIP Meet and Greet Services at over 450 destinations worldwide. This is a first class service where you can arrange for a personal Meet and Greet agent to escort you through the airport for departures, arrivals, and even connections. You can even get expedited through security and immigration at certain airports. Furthermore, you can be assisted through baggage claim and escorted to your car with MasterCard Airport Concierge.
Related Articles: Premier Miles & More World MasterCard's Newest Offer: Up to 35,000 Bonus Miles
MasterCard Global Services
With MasterCard's Global Services, you get emergency assistance anytime, anywhere, and in any language. Cardholders can report lost or stolen cards, get an emergency card replacement, or even an emergency cash advance. This program is available all over the world, so you can feel safe knowing that you have emergency customer service when you are away from home.
Travel Protections
World MasterCard offers secure travel protection with their MasterTravel program. This trip protection includes travel assistance, replacement of lost tickets, documents, and luggage. If your luggage is lost or delayed, World MasterCards will reimburse travelers up to $100 per day for up to 3 days if you paid for the cost of the trip with your card. Furthermore, MasterCard offers a great car rental insurance and a roadside assistance program for those travelling. World MasterCard also provides worldwide travel accident insurance. Cardholders and eligible dependents are insured against accidental death and dismemberment while traveling on any licensed common carrier. This program provides automatic coverage of up to $1 million for accidents while traveling.
Shopping Protections
World MasterCard's purchase protection provides coverage of lost or damaged items within 90 days of purchase of up to $1000 per purchase and $25,000 annually per card. They also provide price protection, so if you buy something with your World MasterCard and the same item is available for a lower price within 60 days, you will be reimbursed for the price difference. World MasterCard offers warranty extension coverage, so you will be able to extend your warranty beyond the manufacturer's up to a total of 12 months. Lastly, if your card has been stolen, you can report it so you are not liable to pay for any unauthorized purchases.
Overall, the World MasterCard offers a lot of benefits, especially for cardholders who love to travel. This premium card gives you all the normal rewards of being a card member, but with more complimentary perks to make your travel experience the best!