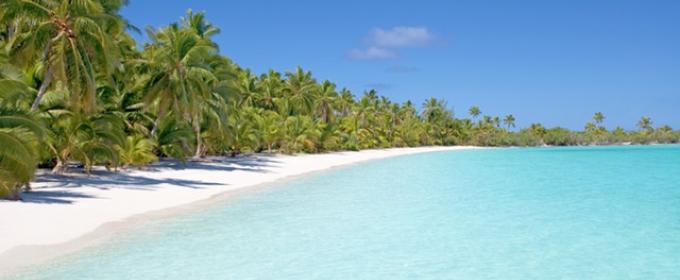 UPDATE: These offers are no longer available.  Visit our rewards credit card page to see more airline card offers.
Is travel on your list of things to do this year? It's on mine. After a dreary winter, I'm dreaming of a week of sun in the Caribbean. If you are a fan of using credit card points for travel, you might want to consider the JetBlue credit cards.
While other airlines are cutting costs and maximizing profits by charging for every tiny advantage, JetBlue is offering premium amenities for economy prices. And the airline has a bunch of happy customers. JetBlue has won the "Highest in Customer Satisfaction Among Low-Cost Carriers in North America" award from J.D. Power & Associates for the last 12 straight years (2005-2016). If their destinations within the U.S., to Mexico, the Caribbean and parts of Central and South America aren't enough of a draw, JetBlue just announced free wifi on all flights.
JetBlue and JetBlue Plus
The JetBlue credit cards are part of a new partnership with Barclaycard and Mastercard after being backed by American Express for over 10 years. Rewards on the new cards offer more bang for your buck than the previous American Express cards did—6 points for each dollar spent on JetBlue flights for JetBlue Plus (3 points/$1 for the regular JetBlue credit card), 2 points per $1 on dining and groceries, and 1 point per $1 on other purchases.
The cards offer some other nice bonuses if you are planning to travel—no foreign transaction fees, and airline perks like a 50% in-flight discount on eligible purchases and credits for JetBlue getaway packages.
Points do not expire, there are no blackout dates for JetBlue-operated flights, and you can redeem points for any seat, any time on JetBlue flights. Points can be redeemed for round-trip flights starting at 8,000 points and for one-way flights starting at 4,000 points. Your points can also be used towards flights on Hawaiian Airlines or for magazine subscriptions.
10,000 point sign-up bonus
No annual fee
No foreign transaction fee
50% discount on in-flight purchases
3 points per $1 spent on JetBlue, 2 points per $1 on grocery and dining, 1 point per $1 for anything else
30,000 point sign-up bonus
$99 annual fee
5,000 additional points awarded after one year
10% redemption bonus points
50% discount on in-flight purchases
First checked bag free for you and up to 3 companions
6 points per $1 spent on JetBlue, 2 points per $1 on grocery and dining, 1 point per $1 for anything else
$100 annual statement credit when you purchase a JetBlue Getaways vacation package of at least $100
Which card would be best for you?
The JetBlue Plus credit card has an annual fee, but the point earnings on JetBlue purchases are better than on the regular JetBlue credit card. Our recommendation is that if you are planning to spend around $1000 or more on JetBlue travel and use the card for grocery and restaurant expenses, the JetBlue Plus would be a good bargain. The rewards pay for the annual fee after spending around just $160 on a JetBlue flight purchase.
If you are planning on minimal travel on JetBlue (like less than $1000) and do not plan to use the credit card for grocery and dining purchases, you'd be better off with the regular, no-fee JetBlue card.
Of course, if you are not planning on flying JetBlue at all in the next year, you are better off finding a credit card that will give you rewards that you will use. JetBlue's partnerships with other airlines are limited. So while these cards are ideal for someone who will travel on JetBlue at least once this year, I recommend trying another card if your plans for this year do not include JetBlue.
Overall, a solid rewards program for both cards with great benefits for someone who plans on traveling with JetBlue at least once. I'll be sure to take mine on that dream vacation to the Cayman Islands.