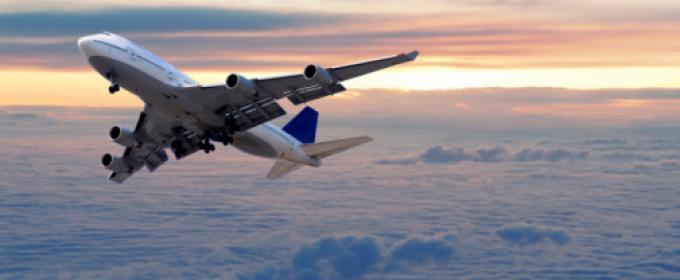 A slew of travel rewards credit cards have hit the market over the past couple of weeks, giving consumers even more options as 2012 becomes 2013. Granted, "new" is a bit of a misnomer since the airline miles credit cards recently released are actually upgraded versions of past offers. But with competition up and bonus rewards improving, consumers in the market for a new airline rewards card in 2013 all of a sudden have some great new credit cards to choose from.
Here's how three brand new travel rewards cards stack up...
1.) Southwest Airlines Rapid Rewards® Premier Credit Card
(Update: This offer is no longer available. Last updated May 7, 2013.)
Southwest Airlines upped the ante on their Chase credit card by offering two FREE roundtrip flights (up from one) when you spend $2,000 in your first three months as a cardholder. Plus, they're rewarding cardholders with 6,000 bonus points (the equivalent of $100 Wanna Get Away?® dollars) every year that they're a cardholder.
Granted, there's a $99 annual fee so the free bonus points are a bit of a wash. But if you're a frequent flier on Southwest Airlines, double points on every Southwest and AirTran® Airways purchase could add up to some freebie flights in a hurry.
What we like the most: 2 FREE roundtrip flights after $2,000 in purchases in your first three months.
What we like the least: Exclusive to Southwest Airlines, which serves a lot of area in the US but not as many as other major airlines.
You should apply if... You're a frequent flier with Southwest Airlines. (Naturally.)
2.) Chase United MileagePlus® Explorer Card
(Update: This offer is no longer available. Last updated May 7, 2013.)
Another popular Chase airline miles credit card, the United MileagePlus® Explorer Card offers cardholders 30,000 bonus miles when they spend $1,000 in their first three months, plus another 5,000 when they make their first purchase and add an additional authorized user to the account. (Again, within the first three months.) This new travel rewards card is similar to the aforementioned Southwest card since there's an annual fee ($95; waived the first year) and a similar bonus structure. (Double points for United purchases.)
But like the Southwest Airlines Rapid Rewards Premier Card, there are some shortcomings, too. It's exclusive to United so you can't redeem on other airlines, and there's no 0% interest period on purchases or balance transfers. 
What we like the most: Two free United Club passes each year.
What we like the least: Foreign transaction fees are 3%, a bummer considering it's a travel credit card.
You should apply if... You prefer to fly United or you live near one of their HUBs.
3.) Priceline Rewards™ Visa® Card
(Update: This offer is no longer available. Last updated May 7, 2013.)
Anyone who uses Priceline for airline or flight deals will want to take note of this brand new travel rewards card for excellent credit from Barclaycard. The Priceline Rewards Visa® Card offers cardholders 5,000 bonus points after their first purchase, 5x points on the money-saving (and at times equally frustrating) Name Your Own Price® purchases and 2x points on all other purchases. There's also no annual fee and a 15-month 0% intro period that applies to balance transfers. (NOT purchases, however.)
Then again, if you prefer Expedia or Hotels.com to Priceline when it comes to your online travel shopping, you might not have much use for this travel rewards credit card. It really depends on which sites you've had the most luck with when it comes to cheap flights and hotels.
What we like the most: Double points on all purchases.
What we like the least: Intro period excludes purchases.
You should apply if... You're constantly scouring Priceline for deals. (And you find Bill Shatner underrated and endearing.)
Our final take on all of this?
2013 may be a new year, but it looks like airline miles credit cards will still have you choosing between brand loyalty and air travel flexibility in the coming year. When I personally shop for flights I look for the cheapest fare, a departure time that's convenient and the least number of layovers. Brand is a distant fourth, but I know what I'm getting when I fly with one airline versus another and I do have my preferences. Plus, I'll admit that I'm very curious as to what goes on in those exclusive VIP lounges, and I'd love to fly first class once in a while on the cheap.
But anyway, while the rewards might be different and the incentive to use your card that much greater, airline miles credit cards in 2013 still come down to the same basic question: Do you really care who gets you to your final destination?
Once you answer that question, you'll have a better idea of which 2013 travel rewards credit card is best for you.
Bon Voyage!