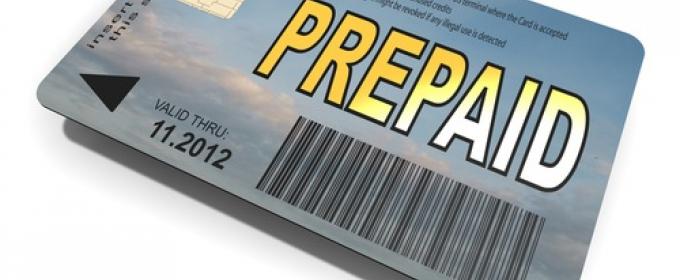 Let's face it, the credit industry is complex and confusing. Hundreds of credit cards offer different ratios for miles, points, percentages of cash back, and other rewards. And now that we've gone through a roller coaster of a recession, getting approved for these cards may seem impossible for many of us. I work daily with clients who want and need the use of a credit card. As many of their financial situations have been pummeled, rebuilding credit is the first step they must take. One of the most common misconceptions about credit that I encounter centers around three words: prepaid credit cards.
What Are Prepaid Credit Cards?
The name implies similar use and benefits of any credit card, the only distinction being that you "prepaid" the balance. While they do have enormous worth, there are essential differences to consider:
Prepaid credit cards are actually debit cards. You decide how much money to put on the card, $100 to $10,000, and you can then spend that amount. The money was yours to begin with; you just carry a card now instead of cash.
FICO rules the world. Some prepaid cards report to the PRBC (Pay Rent, Build Credit) Credit Reporting Agency. This is definitely beneficial for any consumer. However, prepaid cards are not reported to the three main bureaus, Experian, Equifax, and TransUnion. Thus, they will have minimal affect, if any, on your ability to secure other credit cards or loans in the future, as your FICO score remains unchanged.
Benefits of Prepaid Cards
Certain things in life (i.e. rental cars or hotels) require a Visa or MasterCard logo. Prepaid debit cards provide you that legitimacy, yet do not usually require a credit check. In addition, the PRBC can provide your payment information to certain lenders such as FHA and Fannie Mae. Another great benefit is that you cannot accumulate debt via prepaid cards, nor are there monthly payments to put your credit score at risk. So if your credit is too poor to qualify for a normal card, or if you are simply training your teenager how to use a card, prepaid cards may be your best bet.
Alternatives to Prepaid Cards
There are essentially two alternatives to prepaid cards. The first option would be a secured credit card. You still pay an initial deposit, usually around $300, but your transactions do not deduct from that deposit. Instead, the money sits in holding in case of default. Just like any other credit card, you are responsible for monthly payments, and the history is reported to all three credit bureaus. There are also unsecured credit cards for bad credit. Unlike prepaid cards, the risk for the lender is higher, so you will see higher interest rates and lower credit limits offered. However, similar to secured credit cards, your payment history will be reported to all three major credit bureaus so responsible use will help to improve your FICO scores over time. Understanding prepaid cards and their alternatives will ensure that you pick the right card for your situation. As you do so, you will ameliorate your financial future and prospects, saving you thousands of dollars in fees and interest.
Photo credit: Shutterstock / JNT Visual