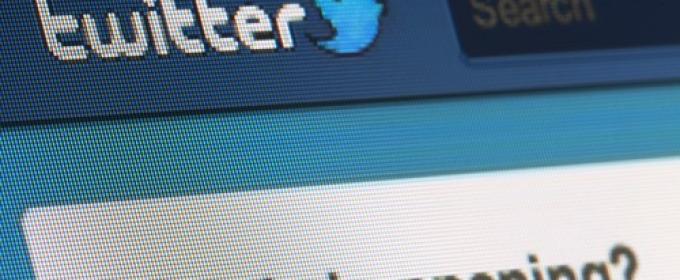 Where would we be without Twitter? It's amazing that Twitter is only five years old. The ability to get quick information that's specifically relevant to you has revolutionized the way the world communicates. Nowadays, the world announces news, sports scores, celebrity gossip, and every other conceivable bits of information on Twitter timelines. It's not all fun, though. The one drawback of Twitter is the oversaturation of useless accounts. Finding a good account to follow can sometimes feel like picking a needle out of the world's largest haystack. Nevertheless, Twitter is an excellent source for insight on personal finance. From tips on the best no annual fee credit cards to advice on investments and saving, the Twittersphere is ripe with fruitful money knowledge. You just need to know who to follow! Here are the top 9 tweeters out there on the subject of personal finance:
This account, with nearly 20,000 followers, offers interesting perspectives on the world of personal finance.
Recent top tweet: Amy #Winehouse got her #will right. #amywinehouse #estateplanning http://on.msn.com/KbP
Upromise is an excellent account that tweets out advice on how to save money for college. A must-follow for those trying to plan financially for higher education.
Recent top tweet: Let us help you on your #savings journey. It all starts with finding the right #529 plan for you: http://bit.ly/90XaH4.
Financial Times Personal Finance- @ftmoney
The Financial Times is one of the world's most respected financial news sources.  Follow this account for up-to-the-minute insight on personal finance.
Recent top tweet: Money news: 0% credit card offer periods double: Average interest rates on cards have risen but introductory ... http://on.ft.com/pxI5oB
Dave Carpenter is an excellent personal finance writer for the AP.  Follow him to read his great articles right when they're published.
Recent top tweet: Investors finally reacting to "game of chicken" in Washington tinyurl.com/3uhl7xn
From industry insight to simple money advice, Charles Schwab instills some financial common sense into your timeline.
Recent top tweet: Even if your new roommate is an old friend, you should talk about bills, house rules, and contingency plans before signing that lease.
Time has some of the best writers in the world, so follow this to receive economic insight you won't find anywhere else.
Recent top tweet: If you're married, should you and your spouse merge your checking accounts? | http://ti.me/nnnTjK
Yahoo! Finance- @YahooFinance
Yahoo! always has its finger firmly on the pulse of whatever is going on in the world, and their finance section is no different.
Recent top tweet: 10 Things You Need To Know Before The Opening Bell http://yhoo.it/nJAvk4
When you've got nearly 300 thousand followers, you know you must be doing something right.  Join the masses and follow Bloomberg News for everything going on in the world of finance.
Recent top tweet: JetBlue offers all-you-can-fly passes | http://bloom.bg/n9CQn0
Wallet Pop tweets out fantastic ideas on how to save money in nearly every conceivable way.  A must-follow for penny pinchers everywhere.
Recent top tweet: 3 Ways to Get More Back From Your Plastic http://aol.it/nM9H9d
Photo credit: Shutterstock / PiXXart