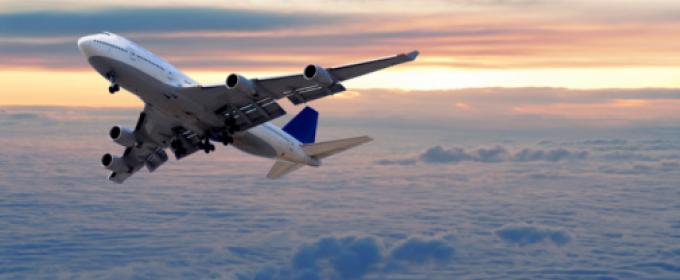 It seems as though airlines are doing every little thing they can lately to tack on fees (American Airlines, for example, now charges $8 for a blanket and neck pillow) while simultaneously curtailing service (removing a number of lavatories to make room for more seating). Somewhat paradoxically however, airlines also love to offer incentives for flying with them. The most common among these incentives are of course frequent flier programs, in which points accumulated through travel and other purchases can be applied as airfare discounts and upgrades. Unfortunately, there's not much we can do about $8 blankets or the lack of sufficient lavatories. What we can do as savvy travelers is find the best ways to take advantage of the incentives airlines actually still provide. Here are some tips on how to rack up airline frequent flyer miles as fast as possible:
Pick a card. In fact, pick a couple of cards.
There are many credit cards with airline miles rewards programs. The rewards come in the form of points accumulated by carrying and using the card. There are actually two common types of airline-associated credit cards. One type lets you earn mileage points applicable only to the specific airline offering the card. Then there are airline credit cards, such as the Capital One Venture Card and the Citi ThankYou Premier Card that generate points that can be applied to virtually any airline, or even to other purchases. Before applying for a credit card, however, it's worth making some comparisons, not just in interest rates and annual fees, but also in the rate that they generate miles. For example, while having no annual fee sounds good, another card with an annual fee may earn miles twice as quickly. It may even be worthwhile to carry credit cards from more than one provider, especially if you travel consistently on just a couple of airlines. And it almost goes without saying that it's smart to always pay off your balance monthly. Not doing so will result in interest charges that could completely negate the value of your frequent flier miles.
Do you drive or sleep? Link your card with other reward programs.
Many car rental companies and hotel chains offer rewards programs that link to your airline credit card. If you consistently use the same car rental service or stay frequently at the same hotel, be certain to check for linkage programs that can add to your points program.
Milk, eggs, miles.
To state the obvious:  the more you use your airline credit card, the more miles you'll earn. So pull out the card to pay for lunch and dinner, theater tickets, office supplies – even groceries. As long as you can pay your monthly balance in full, you come out ahead in mileage points.
Get a little help from your friends.
Do you have friends or family members who don't actively collect airline rewards? If so, offer to pay for any relatively large purchases they have (for example, a major appliance or a big car repair) using your mileage credit card. They can write you a check. These same folks may be willing to give their miles to you. Most airlines allow transferring mileage points, albeit for a fee.
Take the long way home.
If it's all the same to you, why not consider taking a longer, connecting flight (with more miles, and therefore more mileage points) than a direct flight? An added bonus is that these route options are generally cheaper anyway.
Keep in touch.
As soon as you get your airline credit card, go online and sign up to receive e-mail newsletters and updates from the airline. They're not only full of handy travel tips, but they often contain information about how to earn points faster as well. And if your preferred airline has a website specifically for frequent fliers, bookmark it and visit…frequently. You'll likely learn ways to earn even more points.