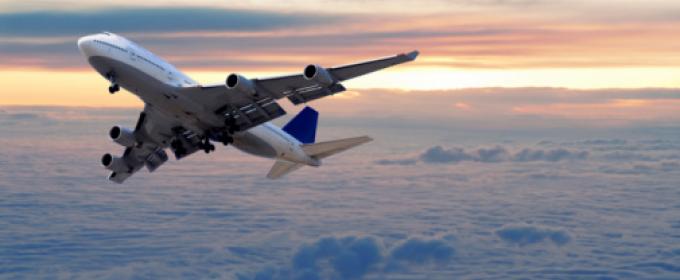 Yowza! Have you looked at airfares lately? It turns out that the gas crisis doesn't hurt consumers just at the gas station; the airport has also become a place of despair for cost-conscious travelers. With airlines having to pay more and more on jet fuel, they have graciously handed the bill over to passengers to defray the costs. With these sky-high airfares, there never has been a better time to use your airline miles to fly you from point A to B. These days frequent flyer rewards are worth their weight in gold, so here are a few essential tips on how to make the most of your hard-earned miles:
Use an airline rewards card
Only novices think that the only way to accrue miles is through flying. In fact, airline rewards cards can easily give you more miles in a year than your actual flying record. Most cards offer 1 mile per dollar spent, so you can really rack up the miles the more you use it. There are also certain places where your card will give you multiple miles for every dollar spent. What's more, most cards offer bonus allowances of 10,000+ miles just for opening an account, sending you well on your way to that free flight to Bermuda.
Choose travel dates wisely
If you're hoping to book a rewards ticket right around a national holiday like Christmas or Thanksgiving, get ready to pay around twice the amount of miles that you would for dates that aren't in such high demand. It is also very wise to book your travel dates for the middle of the week, as weekend rewards fares can cost tens of thousands of extra miles.
Stick with your most frequent carrier
When searching for airfares, it can be tempting to purchase the cheapest airfare that pops up at the top of the search results. But often times these fares are on smaller, regional airlines that you may never fly with again. What good does racking up 500 air miles do to you if you can't use them? You can often find a fare on the carrier you fly the most for just a few bucks more. Spend a few extra bucks and opt for the miles you can actually use.
Know your codeshares
Almost every major carrier has a handful of partner airlines who will honor the same air miles. For example, if Delta is your preferred carrier, you can still earn Delta Skymiles on Alaska, Hawaiian, and many other airlines. While each of these carriers will still try to get you to enroll in their program, by entering your Delta frequent flyer number for every flight you'll have the most amount of miles to work with when it comes time to book a rewards ticket.