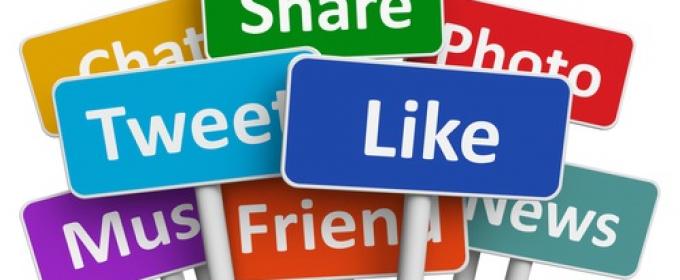 Anyone who has ever tried to choose between dozens of rewards credit cards knows just how confusing it can be. There are different amounts of points given, different types of points given, and different rewards given. 
Figuring out which card is best for your situation can be a time consuming, never-ending process! But what if I told you that some of the best credit card perks don't even come from the rewards program you pick?  In fact, credit card companies are actually giving away some of the most valuable benefits just for being their friend.
That's right, find your credit card issuer on social media sites such as Facebook or Twitter and start taking advantage of the following benefits that even the best rewards programs can't provide.
Improved Customer Service
Connecting on Twitter and Facebook represents a closer relationship than you've ever had (or possibly wanted) with a credit card company, and just like with a person, it can be detrimental to the friendship's future if one party complains and the other does nothing.
It's multiplied, however, via social media where tens of thousands of people can see those interactions. If you have a legitimate complaint, companies usually aren't willing to take the chance of ignoring you.  Rather than sitting on hold for an hour, send a tweet their way and they'll often respond to you relatively quickly.
Killer Social Media Deals
From amazing prizes like a $100,000 trip of a lifetime from Visa to a $1 million giveaway from Chase, credit card issuers are offering prizes that would take several lifetimes to accumulate through their rewards programs. Even if you're not lucky enough to win the grand prizes, there are other benefits and rewards offered every day that are worth hundreds or sometimes thousands of dollars. American Express is perhaps the most active card network with their Link, Like, Love program, but each of the other companies is being quite generous with offers as they try to dazzle potential clients through free tickets to sporting events, cash giveaways, and trips to exotic locations.
Credit Card Philanthropy - Charity and Other Causes
Credit card issuers are also huge philanthropists, believe it or not. Whether or not you even use their credit cards, issuers will allow you to participate in contests and causes that give millions every year to schools, medical research, and humanitarian aid in developing countries.  It doesn't matter if you don't have any money to give in the first place or you just want to give a bit more than you already are, you can contribute to various causes by simply answering a question or sharing a Facebook post with your friends. One in four consumers have liked or followed their credit card companies on one of the various social networks.
And the trend is growing as are the benefits and rewards. Truth of the matter is, credit card companies crave the deeper interaction with their cardholders; it creates relationships and loyalty, and it also allows them to better understand what we want and how they can give it to us.
Have you made any social network connections with your credit issuers? If so, what benefits have you seen thus far?
Photo credit: Shutterstock / Oleksiy Mark