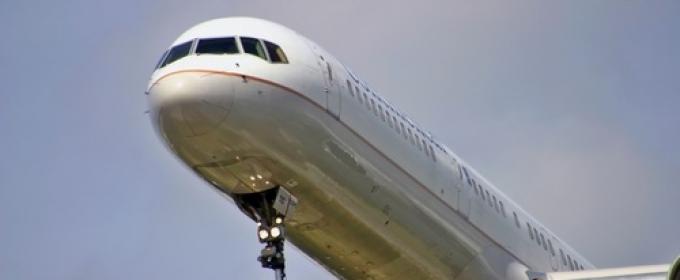 When a new customer chooses from the endless array of credit cards with airline miles rewards, there are many important factors that come into play. Annual fees, introductory rates, and the rate of mileage accrual must all be taken into careful consideration before choosing a card. But one aspect that often gets overlooked is perhaps also the most important: just how 'rewarding' are these airline rewards programs really?
What good is a rewards program if you can't book a ticket on the most desirable travel dates? Or what if the amount of mileage it takes to book a ticket is astronomically high? These details will spell the difference between satisfaction and disgust with an airline miles reward card. To help avoid some of the pitfalls of booking a free ticket, let's take a look at the two most common ways airlines allow their customers to redeem mileage.
United, Delta, and other major carriers
Almost all major carriers utilize a similar redemption structure for free tickets. Miles are usually accrued on a 1:1 ratio of how many physical miles you travel (e.g. New York City is about 2400 miles from Seattle, so you can expect to receive 2400 airline miles if you book a trip on this route). You can also gain miles by signing up for one of the many airline rewards cards, many offering a 1:1 correlation between dollars spent and miles awarded. The process of how to book an awards ticket can be very complicated. Once you have enough miles (you shouldn't even think about it as a possibility until you have at least 25,000 in your account), you can log onto your airline's website and enter your desired travel dates. You are then shown your options which are offered in a tiered pricing structure of set amounts of miles. This is precisely where the power is in your hands to decide how good of a deal you get. You can either use flexible dates to try and find fares that cost a low amount of mileage, or you can book a ticket on the most expensive travel dates imaginable. Most mileage plans have a maximum amount of miles that certain fares can cost (25,000 on United, 27,500 on Alaska, 30,000 on USAir, to name a few). Thus, if you're going to pay the max rate of miles, you might as well book a fare that is worth $800 instead of one that's $600. In other words, if your mileage plan is based upon this tiered pricing structure, book travel dates around the most popular travel dates like Christmas and Thanksgiving if at all possible. That way you'll get the most bang for your mileage bucks.
Southwest
Southwest Airlines always seems to march to a different drum, so it's no surprise that they eschew the whole "mileage" award system and create a program of their own based on points. With Southwest's Rapid Rewards progam, you gain points based on the price of the ticket you purchase, not on the distance you travel. To redeem your points and get a free ticket, the cost is directly correlated with the dollar price of the ticket. Put simply: Southwest does not feature a tiered pricing structure. This means you'll always get a fair shake on your tickets. You'll always earn the same amount of mileage in relation to what you pay for your ticket, and you'll never find tickets that are a rip off in terms of how much mileage they cost in relation to the cost of the ticket.
Conclusion
As long as you're smart and willing to do a little shopping around, you can find some good deals for yourself on the major carriers with tiered redemption structures. Otherwise, Southwest is a good airline if you want to take a more passive role and not worry about getting the short end of the stick when you book your free ticket. Do you have any other mileage tips? Let us know about them in the comments section.
Photo credit: Shutterstock / Juerg Schreiter