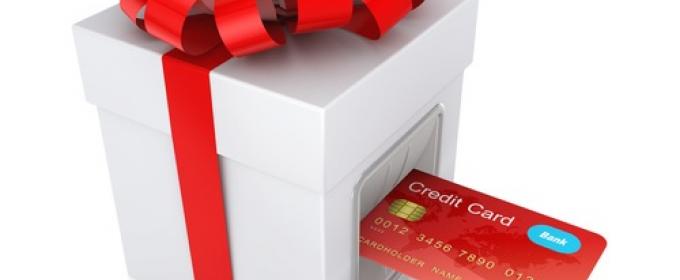 The holiday season is in full swing, and regardless of which holiday(s) you celebrate, gift giving is exciting, expected, and expensive. While it's certainly ok to share your hard-earned cash with loved ones through gift giving this holiday season, keep in mind the three most common credit mishaps as you fit in your last-minute shopping. After all, 'tis the season to be jolly! 'Tis not the season to be tricked, scammed, or sold into destroying your holiday and your credit for years to come.
Credit Card Fraud
Now, I'm not going to lecture you about being careful with which sites you generously offer your credit card information - you all hopefully know that by now. It's true that such a danger still exists, but new tactics are emerging elsewhere. Many fraudsters are now embracing the anonymity of link shorteners. As we try to shrink messages into 140 characters or less, URL shorteners can take a link that's five lines long and condense it to bit.ly/123456. As grinches world-wide craft very legitimate looking emails, websites, blog comments, etc., they carefully add these shortened links throughout their content. Making matters worse, while the damage may sometimes come instantly, clicking on said links can also discreetly implant tracking programs (malware) that wait in the background as you later enter in your usernames, passwords, credit card information, etc. Using a site like Unshorten.com will give you the full address, but checking your identity theft protection services will help you avoid and/or pay for any damages that could occur.
Retail Credit Card Offers
While we've covered this topic recently, I really want to bring it up again. If at all possible, Stay Away From Retail Credit Cards!! There is a reason why employees are told to sell these at each and every transaction: they mean BIG money for stores. Don't be ashamed, we've all said to ourselves, especially around the holidays, that we'll "only carry a balance this one time." It's definitely not ideal, but we've all done it. While that awesome 10 percent discount is tempting, retail cards offer interest rates in the mid to high 20s while your average rewards credit card will carry an interest rate from 14-17 percent. Not only will the savings from your discount disappear before the holiday decorations come down, but you'll have also added unnecessary credit inquiries to your profile.
Bargain Shopping
I love a great deal just as much as the next guy, but I try to remind myself that just because it's 50 percent off, it doesn't mean I need that Tex the Armadillo Beverage Holder out of the SkyMall magazine. An incredible gift obviously, but I don't need to add that to my credit card bill. Marketers first found out the power of a sale when Adam got Eve for the one-time-only, low cost of a rib. Sure, it (arguably) worked out well for him, and yes, it's true there are some amazing holiday deals. What you and I need to remember, though, is to make a list and follow it. Closely following a list will help us to not spend more than we expect, and more importantly, not spend money we don't have to begin with! Getting caught in the trap of bargain shopping, retail credit cards, or disguised links can turn a joyous season into a terrible year.  So if you're hoping to do something to strengthen your personal financial situation before 2011 is gone, give yourself a gift these holidays of building your credit score and strengthening it.
Photo credit: Shutterstock / 3Dstock