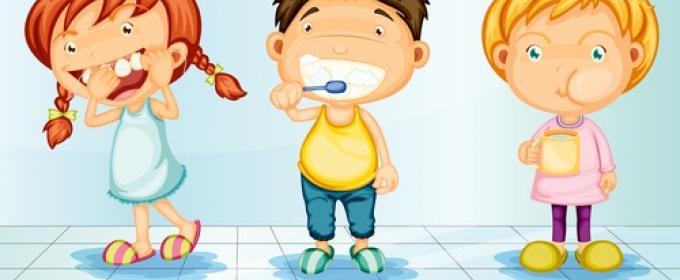 Kids these days grow up so darn fast! When I was younger, I didn't have a care in the world. I would run around outside for hours, playing games and hanging out with friends. The only time I needed money was if I had a hankering for a Slurpee from 7Eleven. In 2011, it's different for most adolescents. Online games, iTunes, and $0.99 apps are everywhere, and they all require a credit card. Even those activities of the past cost money now. A child making payments, especially with a credit card, seems somewhat laughable, but it's a reality.
The Dangers of Youth and Credit Cards
There are millions of stories about people getting credit cards too young, racking up thousands of dollars in debt, and crushing their credit scores. In fact, by 2009 it got so out of hand that the CARD Act was passed in large part to provide additional consumer protections for young adults. The act attempts to stop allegedly predatory marketing strategies aimed at college students and others under age 21.  While the situation may have improved somewhat since the CARD Act was passed, we still have a long way to go.  Unfortunately, due to inadequate financial education, too many people under 21 still don't understand how to avoid basic credit card mistakes or how to use credit cards to their advantage. So what can we do about it?
Develop a Comfort With Money and Credit Practices
As mentioned above, credit cards have become an intrinsic part of life. Rather than wait for public schools to include personal credit courses in their curriculum, we can do the educating ourselves. By five years old, children could benefit from an allowance, coupled with a budget outlining a plan for saving and spending. As they enter their teen years, shoot for casual conversations of credit, credit cards, and how they can change your life for better or worse. Children need to have a comfortable understanding of money and how the world uses it. In your education efforts, try the following:
Teach your kids how you keep track of your accounts. If you review your statements online or on paper, show and explain the minimum payment, interest rate, and any possible fees.
Show and explain how credit has helped you! Rewards points are not the only benefits of building credit. Responsible use of credit also leads to more trust and higher value loans when needed.
Credit reports and scores can be confusing for us all. Sit with a banker or research online how to better understand yours, and then pass that knowledge to your children. If it doesn't bother you, include them in your research. Learning together about credit is advantageous on multiple levels.
Put the Plastic in Their Wallets
Once you have explained the benefits, and especially the possible dangers of credit card use, consider giving them a prepaid debit card. Once they have proven their responsibility, you can add them as an authorized user to your own credit card, regardless their age. This could grant them access to a greater understanding and comfort than many of us had at their age. Finally, once they are 18, they can legally apply for a credit card on their own. So how young is too young for a credit card? It depends really, but it's certainly never too soon to start preparing for one. What would you suggest to help prepare for a credit card?
Photo credit: Matthew Cole