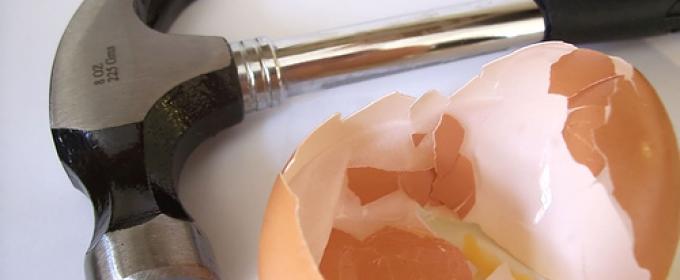 I believe that all of us can conquer our credit scores. And while an 800+ credit score might not be on the immediate horizon, a "good" credit score on the other hand is certainly attainable.
Unfortunately, most of us have all lied to ourselves once or twice about getting out of debt and improving our credit, even though we know that honesty is the first step to financial security. Here are some of the most common lies I've heard over the years that can crush our fragile credit scores, many of which I've been guilty of myself:
I'll Pay It Off Right Away
When I got my first 0% interest credit card, my wife and I transferred the expenses of a European vacation, swearing we'd pay it off as soon as possible. Life can be expensive, though, and other bills kept popping up.
I wasn't concerned because it was a 0% card, and I had 11 months to pay it off. Then 10 months...9 months..8 months...you get the idea. As the one year promotion rolled around, we hadn't paid a dime and had to transfer it all to another 0% credit card.
This second time, however, we set up an automatic payment each month. The balance was paid by year's end.
I Don't Need a Budget
I get it. It's not that we're lazy or too good for a budget. Some of us just spend so little that there's no need to keep track, right? Wrong.
Imagine my surprise when once I started keeping track I realized ten dollars here and twenty dollars there was being wasted instead of paying down debt. Of course you should set aside money for fun things, but the rest should go to paying down debt and building your credit score—your future self will thank you! There's just too much going on in everyday life to mentally keep track of every single expense.
I Deserve It
Ok, so this may not be a lie, because you're right! You do deserve it. Think about the actual cost of things first, though. If you decide to finance that car, vacation, or a cute dress, remember it costs more than the purchase price.
For example, let's say that vacation cost $3,000 on your credit card with a 15% APR. While $36 per month doesn't sound terrible, over $400 of interest per year until it's paid off sounds painful! Sticking to the minimum payment could mean over $3,200 in interest during almost two decades of payments.
My Score is Too Bad to Fix
Foreclosure, bankruptcy, or just loads of missed payments? It's not too late. The great thing about credit scores is that you can always turn things around.
Figure out what your weaknesses are, and work on them. Check your credit scores every few months, and begin chipping away. Pay back what you can, send letters to your creditors asking forgiveness, and keep the future in mind.
Basic financial security, cash back on purchases, or once in a lifetime trips for free - whatever you are hoping for, using credit wisely is the answer. So, which credit-crushing lies have crossed your lips?