Some interesting news out today regarding credit cards and the economy at large, as numbers from May trickle in. According to USA Today (via statistics from the Federal Reserve), credit card usage - and balances - were up considerably from May to April.
According to the report, revolving credit (which is largely made up of credit card debt) rose $6.6 billion in the United states from May to April. Wait, more credit card debt - that's bad, right?
Well as it turns out, not necessarily. A willingness to carry a balance could actually show greater consumer confidence in the economy which, according to the Consumer Confidence Index, rose a full 8 points from June to May. It didn't hurt that over that time Wall Street stocks was up and the economy added some 195,000 new jobs in May.
RELATED: Creditnet Ranks the 5 Best 0 Interest Balance Transfer Credit Cards
The additional credit card debt added by American consumers might be more troublesome if there weren't additional news - as reported on by CNNMoney - that credit card delinquencies continued to fall in Q1 of 2013. Using numbers released by American Bankers Association, CNN reported that delinquency payments on bank-issued credit cards dropped to 2.41 percent between January and March, 2013. 
2.41 percent is the lowest rate of delinquency since 1990, and is less than half of the all-time high of 5.01 percent set during the dark recession days of 2009. It was also good news for additional forms of debt - including installment loans like student loans and car loans - which also saw a drop in delinquencies in Quarter 1.
So how do Americans keep the good momentum up when it comes to making on-time, monthly payments on their credit cards? A brighter jobs picture is crucial, but there's no doubt that many consumers affected by the Great Recession - directly or indirectly - have learned a lesson about keeping debt at low levels and not allowing default payments to ruin their credit.
For information on credit repair and debt management, visit Creditnet's Learning Center and browse through the FAQ's of credit we commonly hear from readers just like you.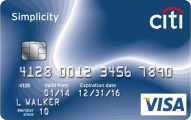 Looking to transfer that balance? Consider the Citi Simplicity® Visa Card
Paying interest on an old balance? Consider moving your debt to a 0 percent interest card applied to balance transfers and save money. The Citi Simplicity® Visa Card offers an 18-month 0 percent introductory period applied to purchases and balance transfers, there's no annual fee to carry this card and no late fees or penalty APR hikes - ever. Click the "Apply" button to the left for complete details.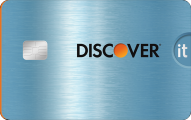 Discover it® - 18 Month Balance Transfer
Another great option for consumers wishing to transfer a balance is this cash back card from Discover. Not only will consumers pay 0 percent in interest on balance transfers for the first 18 months, but cardholders can also earn 5 percent bonus cash back on up to $1,500 in categories that rotate each quarter with enrollment. Through September, cardholders that enroll can earn 5 percent cash back on purchases made at gas stations, again up to $1,500. Click "Apply" to the left for complete details.