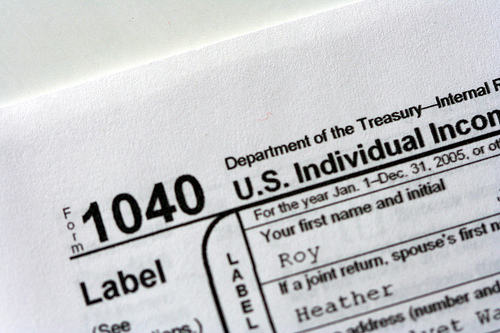 I pay for every expense I possibly can in life with my credit cards, but I've never paid taxes with plastic.
Paying the tax man is painful enough in the first place, so I simply can't come to terms with handing over a dime more than I have to for the "convenience" of using a credit card. I'd rather use whatever free method of payment still exists. In fact, e-filing and setting up a free electronic funds withdrawal from my checking account feels just as convenient to me anyway.
In addition, depending upon the size of the tax bill you would be charging to your credit card, the convenience fee of up to 2.35% can really add up fast. Paying just a $500 tax bill could cost you $11.75 in fees!
While some might think that doesn't seem too bad for the convenience of whipping out the plastic and getting it over with, remember this isn't a flat fee. The bigger your tax bill, the more you'll pay. A $10,000 tax bill, for instance, could cost you a whopping convenience fee of $235. That's plain ridiculous.
Granted, you might be able to earn some extra frequent flier miles or points when using the right credit card, but whatever you do earn isn't going to offset the cost of the convenience fee.
If anyone has an example of when it does, I'd love to see it. I've never found one, which is why my taxes won't be getting charged to my favorite rewards credit card again this year. Do you plan on paying the tax man with your credit card? If so, I'd love to hear your reasons why in the comment's section below. Photo by John Morgan